Tori West for The Mini Time Machine: How to Make Miniature Paper Clay Jack-o-Lanterns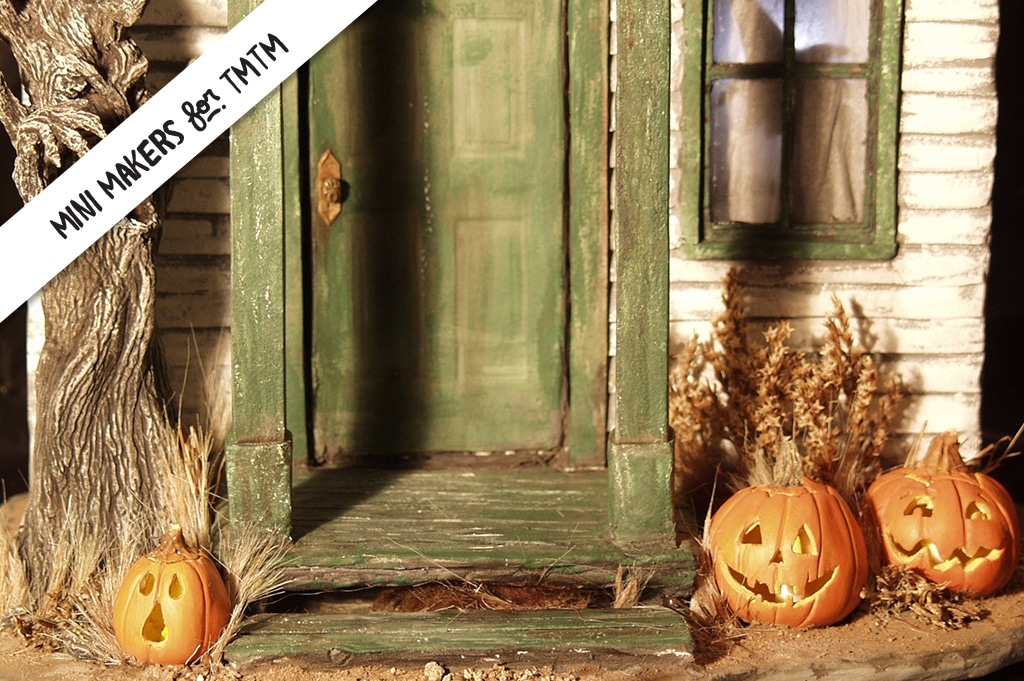 Mini Makers for The Mini Time Machine is a new series of miniature How To tutorials created for the museum by some of our favorite people working in miniature.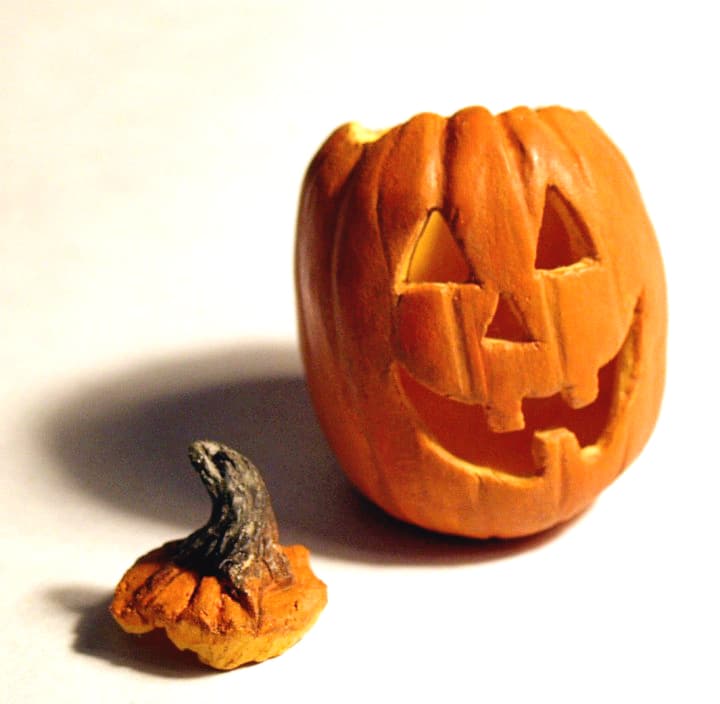 How To Make Miniature Jack-o-Lanterns from Paper Clay
Tori West for The Mini Time Machine Museum of Miniatures
Learn how to make miniature Jack-o-Lanterns from paper clay and finish them using special painting techniques in this How To tutorial created by artist and IGMA Fellow Tori West.
---
Materials & Supplies
Paper Clay modeling material such as Creative Paperclay®
1 piece of plastic wrap, approximately 6 inches by 6 inches
Craft Knife
Masking Tape
Thread
Scissors
Sand (or Baking Soda)
Sculpting tools – a round toothpick will work if you don't have a tool similar to the one shown
Water for Smoothing Clay
Acrylic Paint
Cutting Mat
not necessary but helpful: tweezers, needle files or pointed nail file, 600 grit sandpaper
Instructions
Step 1
Cut masking tape into strips approximately 5 inches long by 1/8 to ¼ inch wide. Apply strips of tape to plastic wrap in a diagonal crisscross pattern as shown: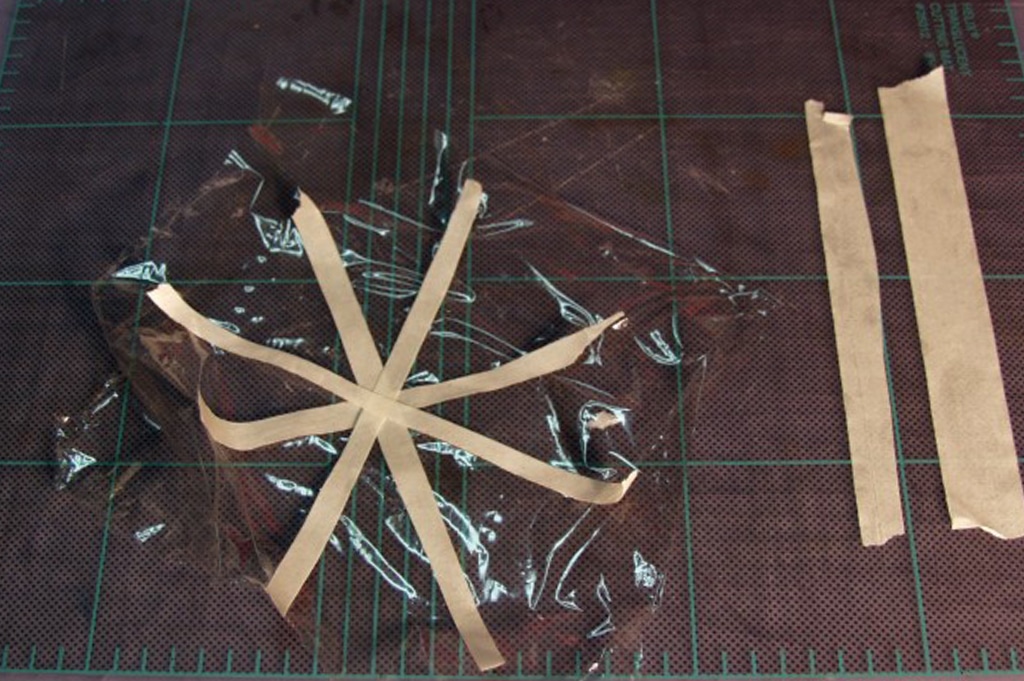 Step 2
Next, turn plastic wrap over so side with tape is facing down. Pour about a tablespoon of sand in the center. Use more or less sand depending on the size of jack-o-lantern you are making, but remember that this is going to be the INSIDE dimension so don't use too much sand.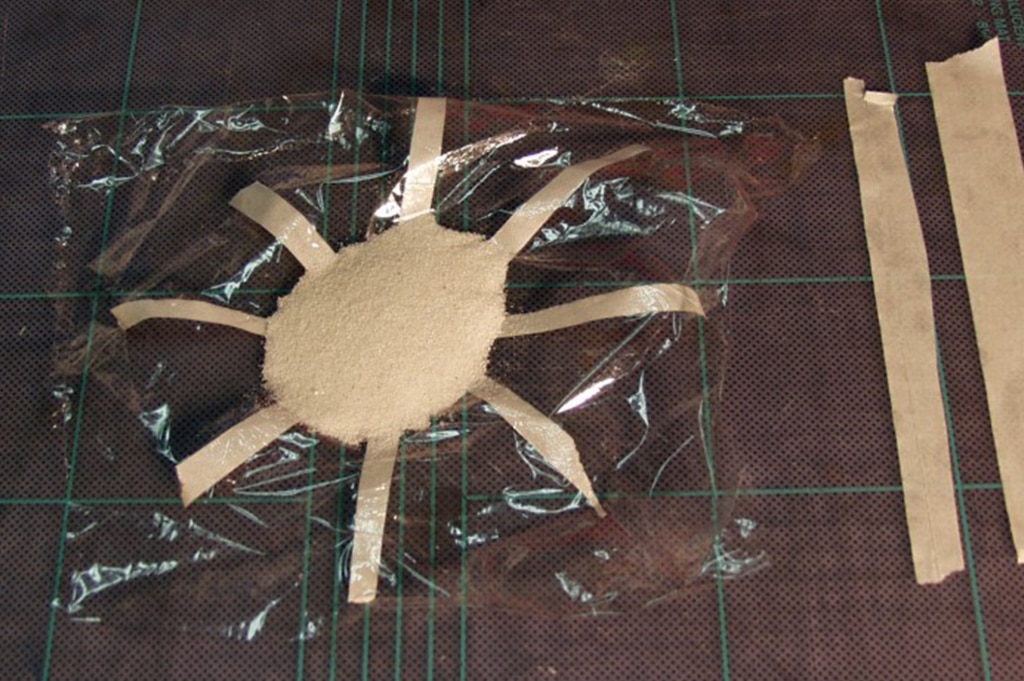 Step 3
Pull plastic wrap up around sand and tie the top securely with thread.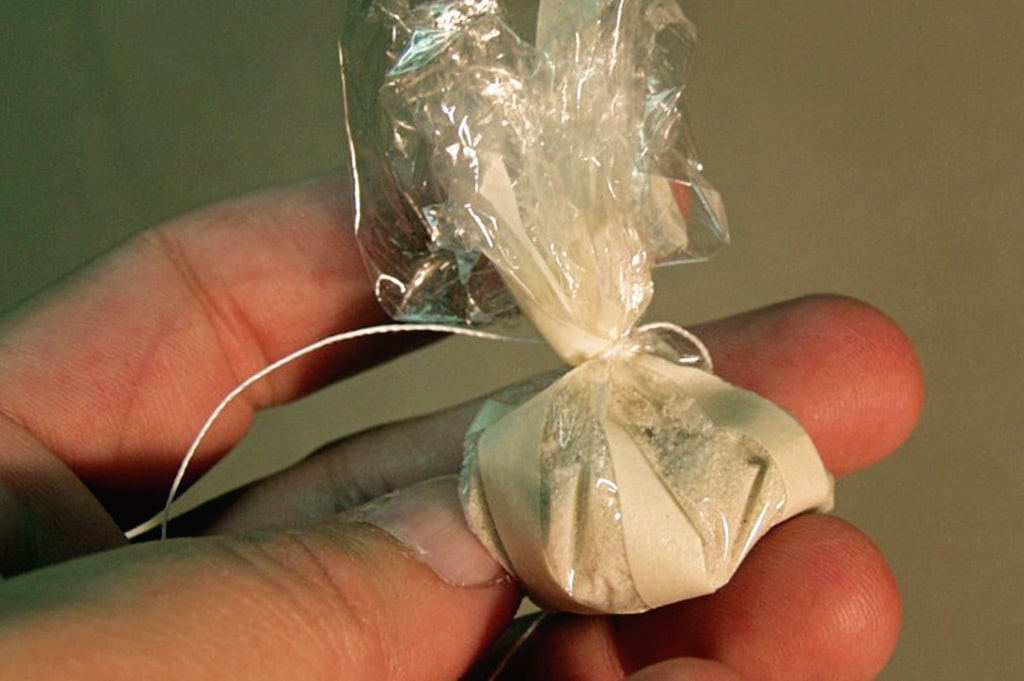 Step 4
At this point you will have a little floppy bag of sand. Trim thread and excess plastic wrap from the top. In the next step, you will firm up the bag and form the shape of the jack-o-lantern you want. Do this by wrapping additional strips of masking tape around the bag. If you want a short, fat jack-o-lantern, wrap from the top to the bottom of the bag first. If you want a taller jack-o-lantern, start wrapping sand bag in the center and shape with additional strips of masking tape around the bag as shown.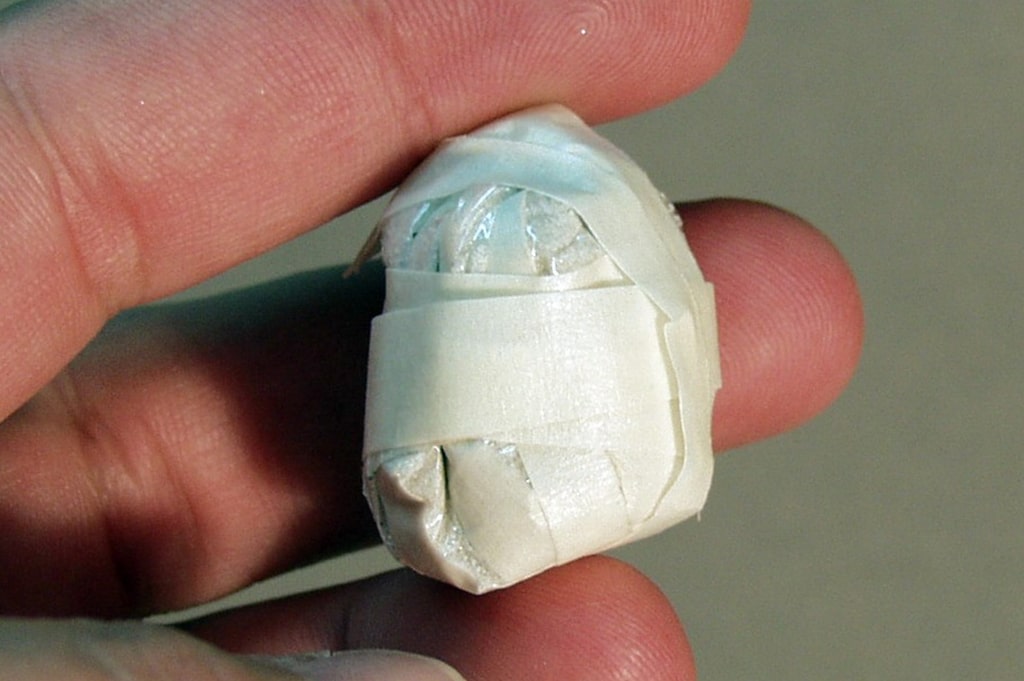 You should end up with a firm little bag of sand in the approximate shape you desire your pumpkin to be.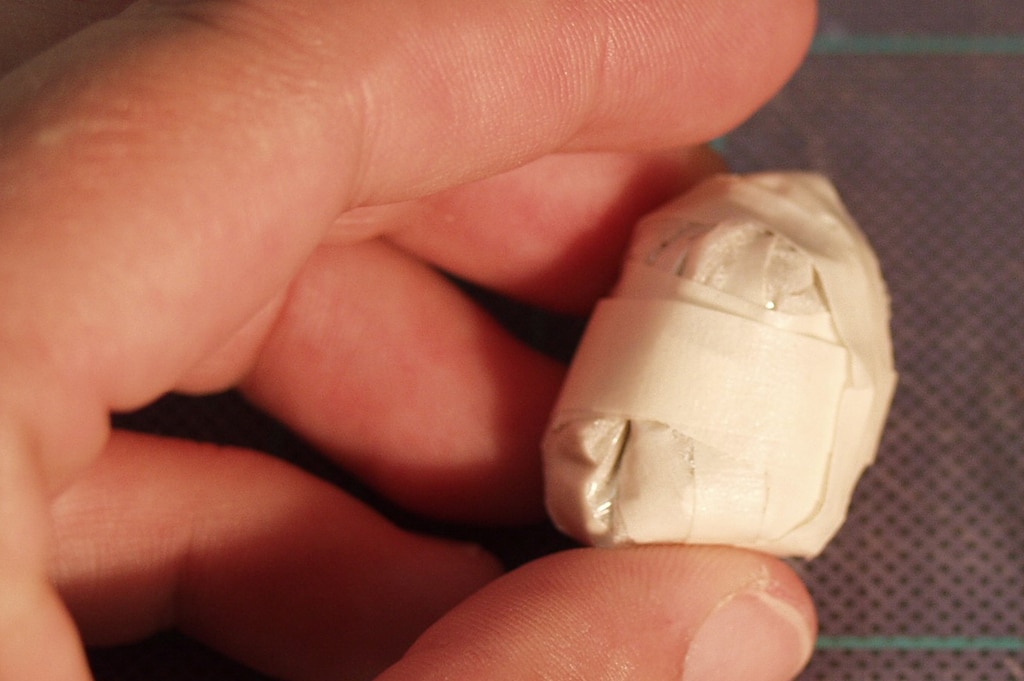 Step 5
Roll or press out a circle of clay big enough to cover bag and about 1/16" thick. Place bag in center of circle and begin pulling clay up and over bag, pinching off excess as you go.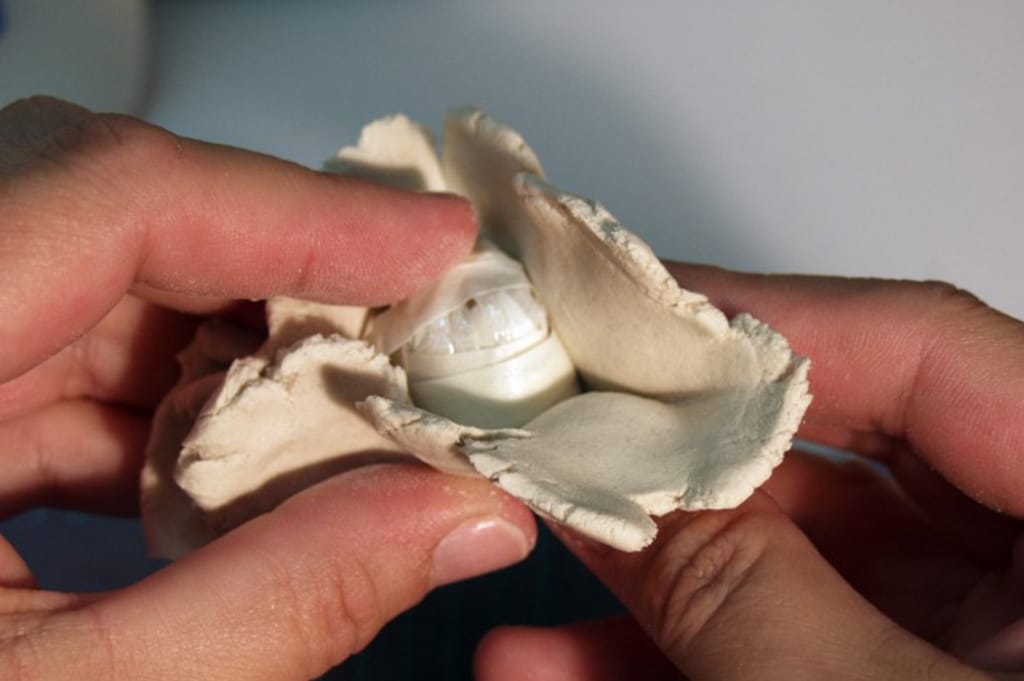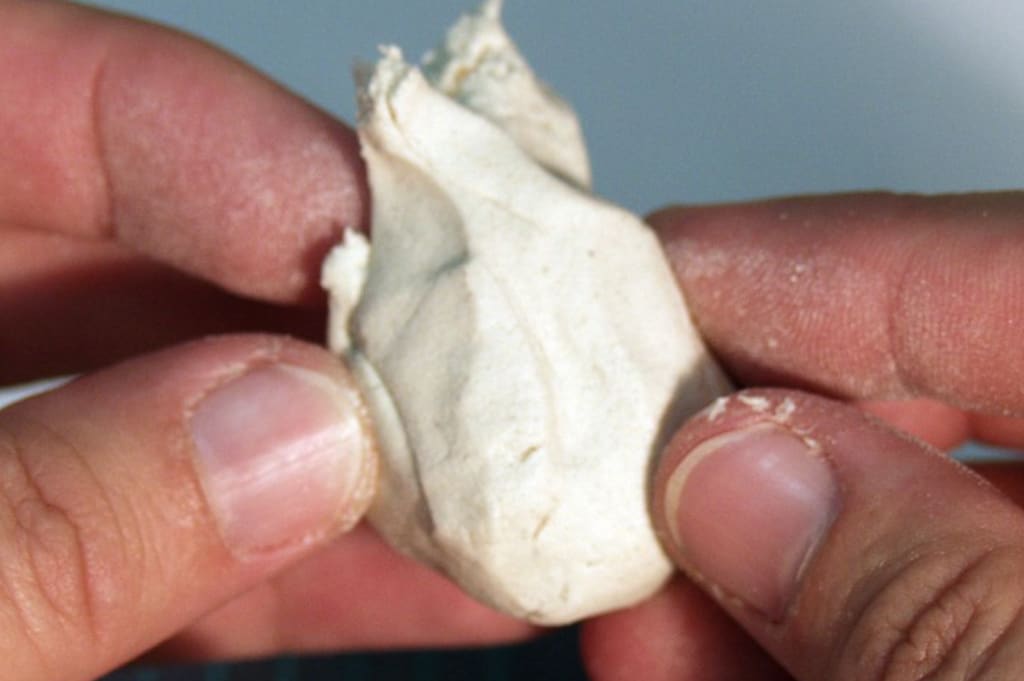 Step 6
Cover bag and smooth clay by dipping your fingers in water and rubbing over clay – leave a little extra clay at the top for a stem.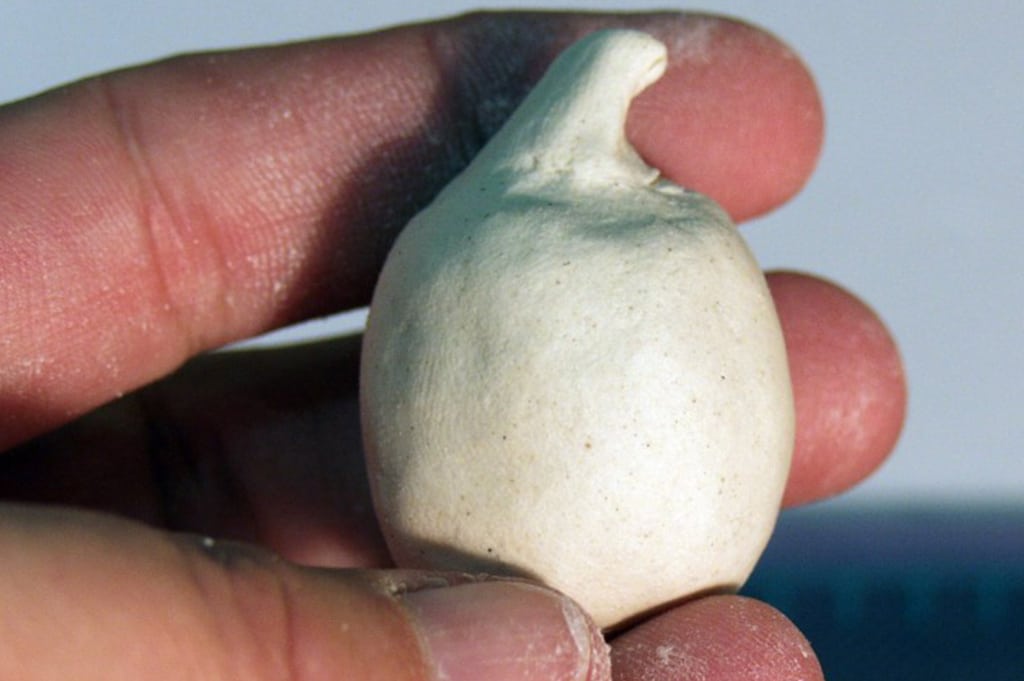 Step 7
Sculpt sections and stem into clay.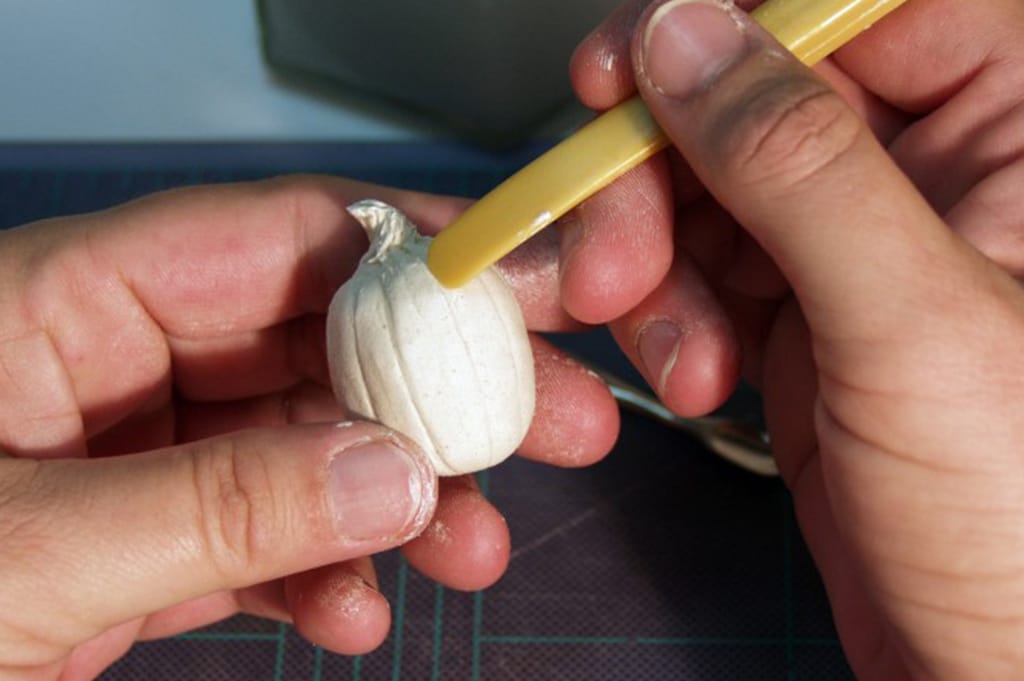 Step 8
When you are finished sculpting the pumpkin, cut top and face design into pumpkin with craft knife. Use a gentle up-and-down motion with the knife and cut to, but not through, the masking tape. DO NOT REMOVE the sections you are cutting, leave them in place.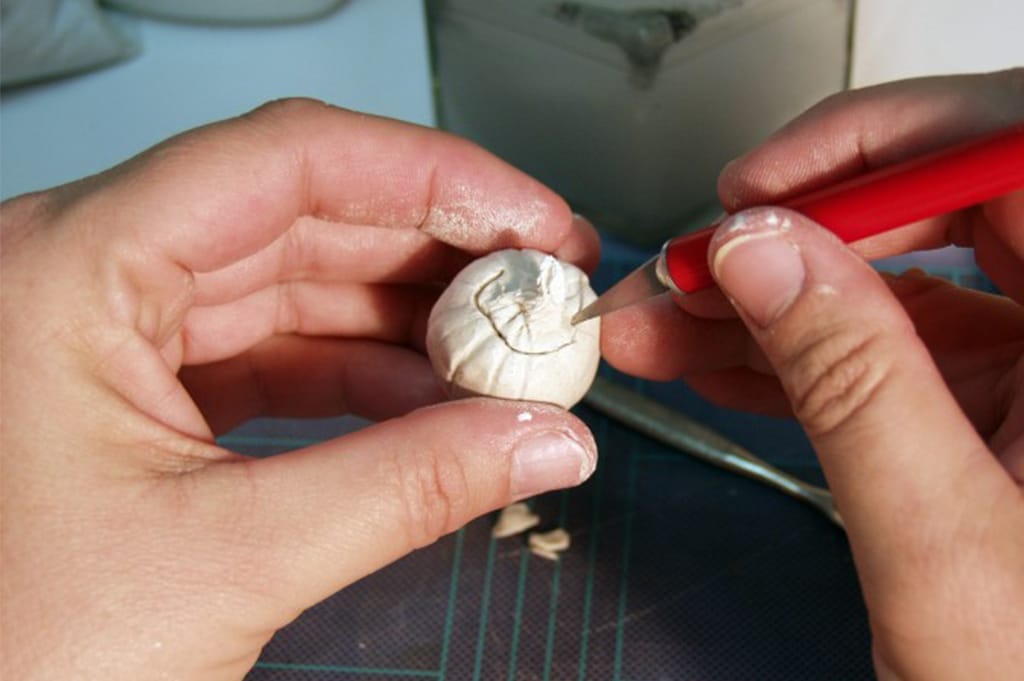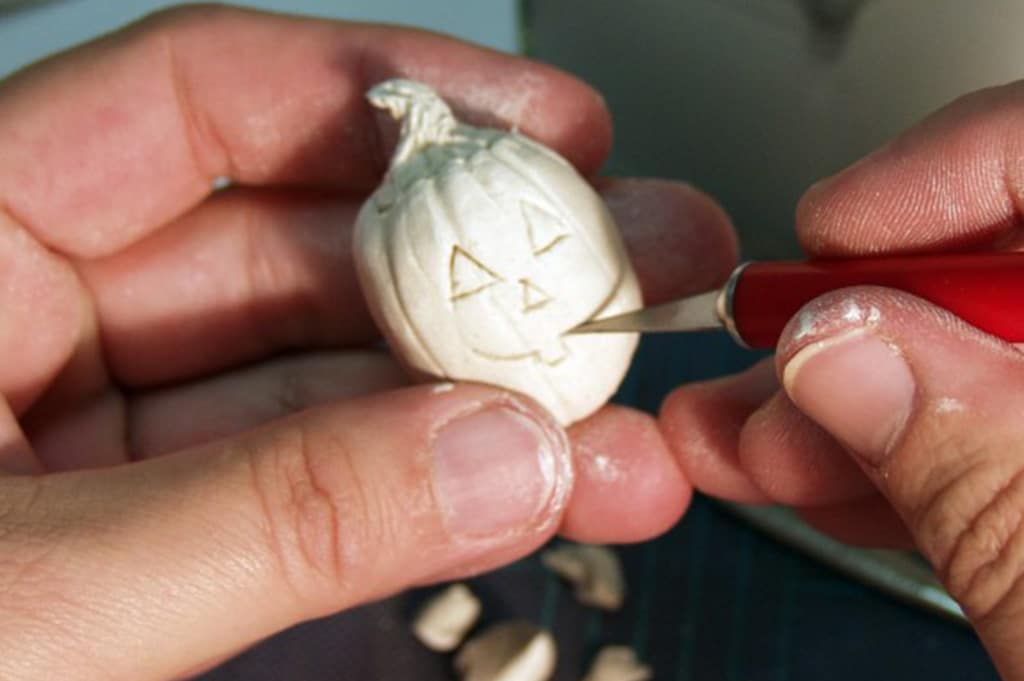 Step 9
Now comes the most difficult part – Set the jack-o-lantern aside to dry.
Wait. Patiently.
It may take about a day to dry, depending on your climate, but you can console yourself while waiting by making more jack-o-lanterns!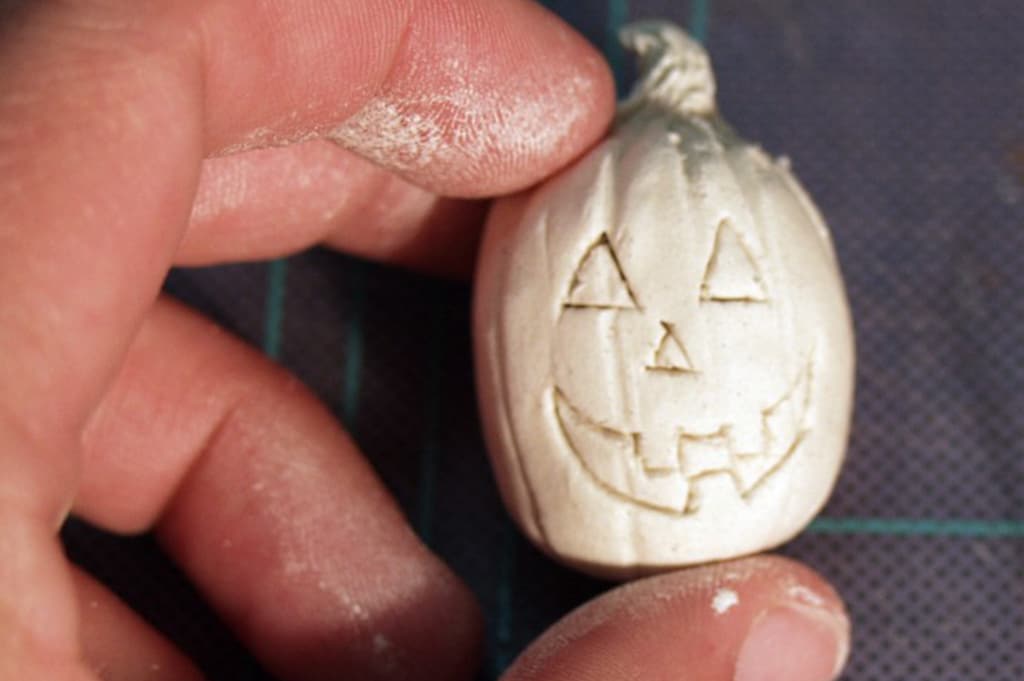 Step 10
When the clay is dry, cut around the top again. Use an up-and-down sawing motion with the knife, but this time cut all the way through the masking tape and into the sand. Carefully remove top and pour sand out of the bag. Remove tape/plastic wrap from inside of jack-o-lantern (tweezers are useful for this). Re-cut lines in the face design if necessary and remove pieces. File edges of cuts if desired, and, if desired, lightly sand with 600 grit sandpaper.
Step 11
Paint with acrylic paints. See Tori's Painting Pointers for Producing Practically Perfect Paperclay Pumpkins.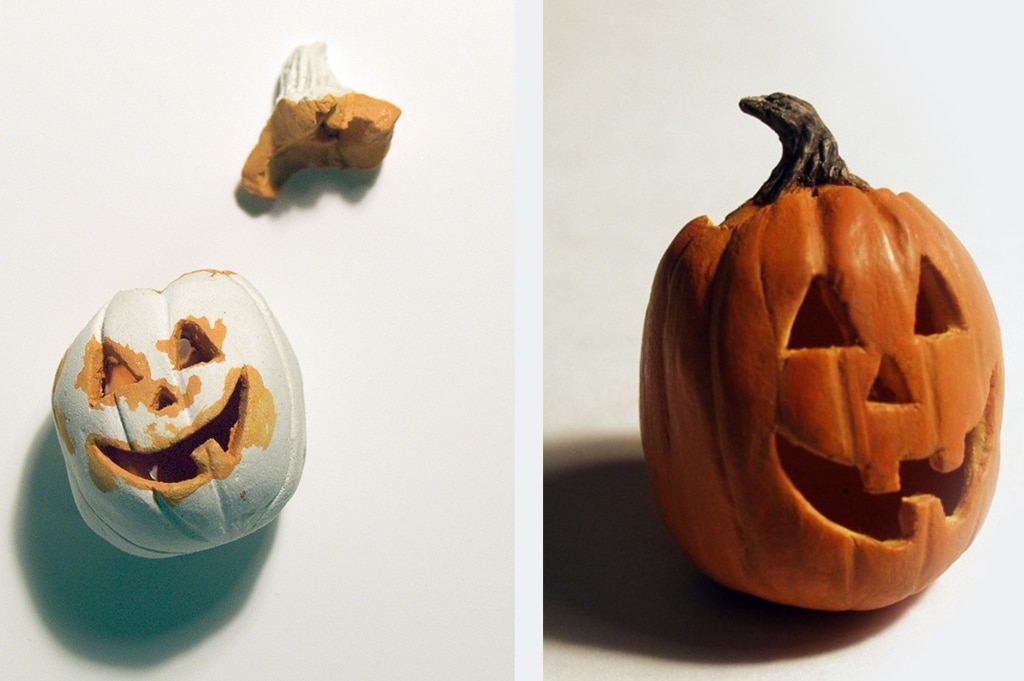 Enjoy your miniature paper clay Jack-o-Lanterns!
---
About Tori West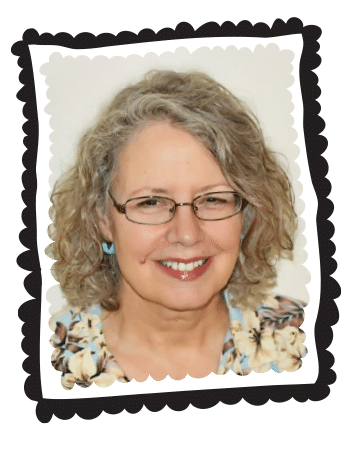 Tori West grew up in a family of creatives and was encouraged by her mother to explore many arts and crafts. From the moment she could hold a pencil in her hand, she could be found drawing and painting. As a youth, she dabbled in numerous creative pursuits: leather work, casting, metal shaping, pottery, sewing, candle making, crochet, weaving, embroidery, rug hooking, macrame, beading, wood carving, wood burning, and model building. In 2001, she was granted Fellow status in the International Guild of Miniature Artisans (IGMA). Tori's work has been featured in several exhibitions at The Mini Time Machine Museum of Miniatures including the solo Community Corner exhibition; Tori West: Medley of Miniatures in Creative Paperclay®.
Visit Tori's website at toricreates.com. Connect with her via Facebook, Instagram, or Pinterest.
---
Support the Museum
The Mini Time Machine Museum of Miniatures is a nonprofit 501(c)3 in Tucson, Arizona dedicated to preserving and advancing the art of miniatures. Please consider making a donation to support this work.