Our week-long summer camps for ages 6–12 incorporate hands-on STEAM (science, technology, engineering, art, and math) concepts in a fun environment designed for campers to build, explore, and create.
Our weekly, half-day summer camp sessions take place Mondays through Fridays from 9am–12pm or 1pm–4pm from June 5 through June 30. Each session explores a different theme and all materials and supplies to complete each project are provided. To ensure a quality experience, each camp is limited to 20 participants. Session descriptions are listed below.
Registration:
Tuition is $175 per child, per session. Museum Members receive a 10% discount on tuition.
Advance registration is required for this program. Please see 'Important Information' at the bottom of this page prior to registering for information on our COVID policies & procedures, refunds, financial aid, and more.
2023 Summer Camp Descriptions
Special thanks to We Care Tucson for sponsoring laptops for Minecraft Garden. We appreciate our community's support!
This year we are offering Beginner or Advanced Sessions open to all campers within the age range of 6–12. Beginner camps will be designed more for students who have less arts & crafts or camp experience, or do not feel comfortable using certain tools such as hot glue guns or sharper scissors or cutting tools. Older or more experienced students can take a beginner class with the opportunity to add more details and extras to their project. If a student at the beginner level wishes to take one of the advanced classes, caregivers should contact or Education Director Djamila Jean-Charles by email or phone (520-881-0606 ext. 105) to discuss prior to registration.
 Beginner Camps for Ages 6–12
Our beginner level sessions are ideally suited for these campers:
Minimal experience with summer camps or classes.
Minimal or basic experience with art/craft projects and/or with cutting tools such as scissors.
May need extra help in further developing skills and guidance in staying on task.
Can follow verbal directions and has some ability to read/write, but may not be proficient.
Advanced Camps for Ages 6–12
Our advanced level sessions are better suited for these campers:
Has taken past classes, summer camps, and/or workshops.
Works independently on craft, art, or other creative projects on a regular basis at home or in school.
Able to read/write and to follow written and verbal directions.
Feels comfortable using a variety of tools including X-Acto knives, sharper scissors, hot glue guns, sewing needles, and cutting tools AND caregivers agree to allow the camper to use these types of tools with instructor/volunteer supervision.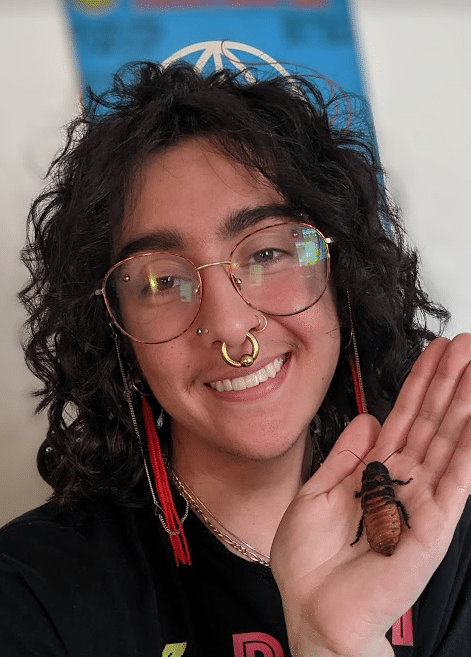 Augustine is an entomologist (bug scientist) by training, who earned a BA from the University of Georgia and a is naturalist at heart. In 2021 they received a Urban Naturalist certification from Georgia Institute of Technology. They love nothing more than teaching others about how interesting insects can be! Augustine has over 5 years of experience in entomology and ecology educational outreach with K-12 students.
They are currently helping our local community to create a neighborhood food garden in Tucson utilizing the principle of regenerative agriculture and urban gardening. Not to mention also teaching seasonal entomology and biology focused courses for high school students and K-12 teachers at the Tucson Botanical Gardens. They grew up in the humid old-growth forests surrounding Atlanta, Georgia, and have been learning all about the beautiful flora and fauna of the Sonoran Desert since moving to Tucson. You can find Augustine gardening, hiking up in the mountains, and taking care of their many buggy pets.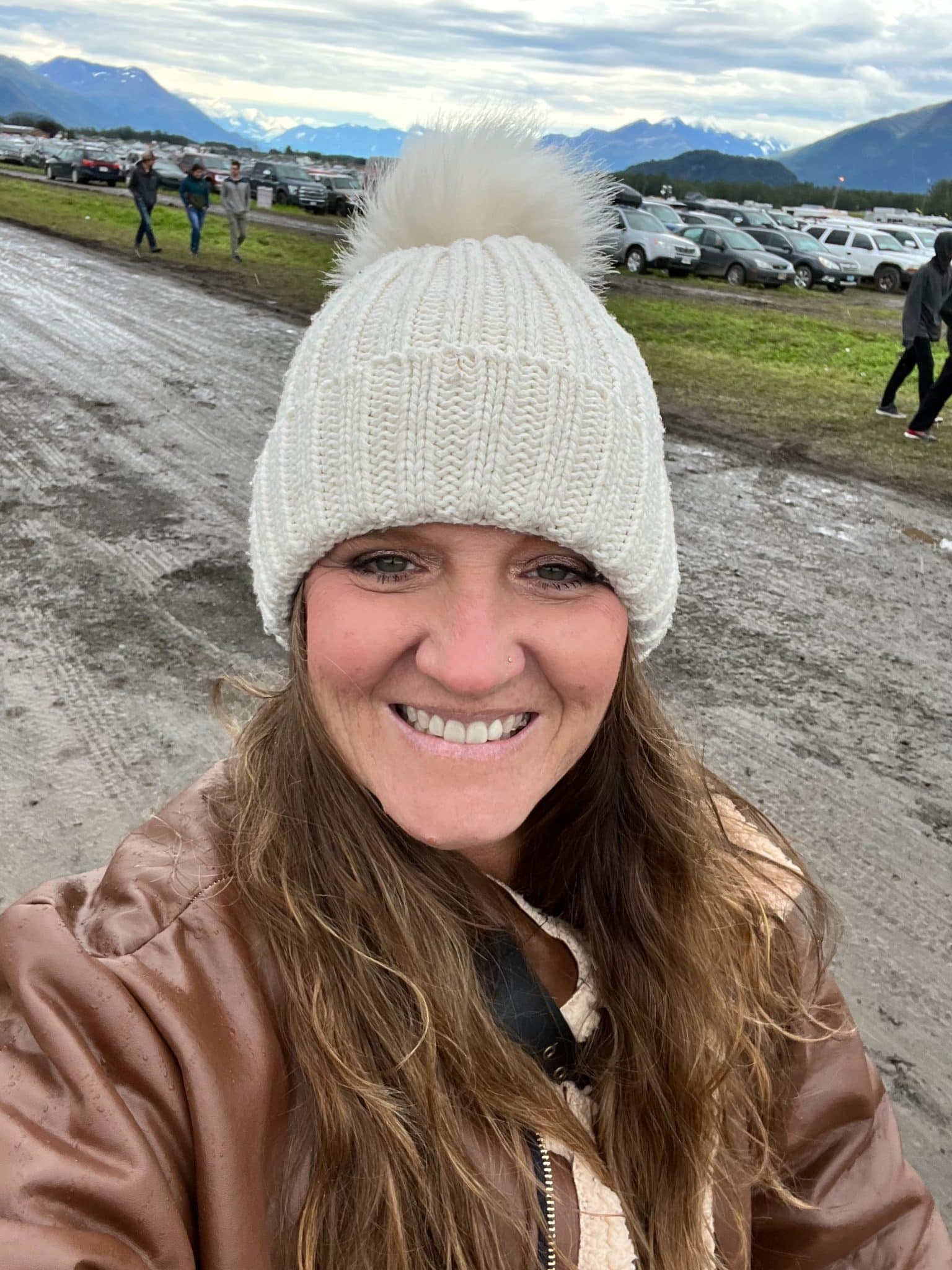 Tasha Burr earned a BA in Elementary Education from the University of Alaska Anchorage in 2015. She has had the pleasure of working with elementary school age children for over two decades! To say it is her passion would be an understatement.
She's been in the classroom as a teacher, led youth groups for summer retreats as a counselor, and has been a 'team mom' for her children's sports groups. Currently, Tasha directs an after school acting program. She believes children have a natural desire to learn and build when given the opportunity and direction to do so. Her aspiration is to help children reach their potential and instill confidence by focusing on their strengths and setting achievable goals.
As a member of TMS (Tucson Miniature Society) and Miniature Club Casita, Tasha utilizes an array of skills which aid her in being a resourceful and well-rounded teacher. She's cultivated a lifelong love for crafting and tinkering. We're excited for her to be one of our instructors and hope that you'll join us to create something wonderful!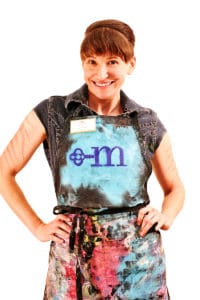 Tiger has her MFA in sculpture from California College of the Arts in San Francisco, sat in on an entire MFA program in Interactive Media from University of Southern California in Los Angeles and received her BS in Printmaking, Drawing and Painting from Portland State University. Earlier in her college career she simultaneously earned three degrees in Engineering Technology: Civil, Mechanical and Architectural, where she honed her interests in inventing, construction, mathematics, practical sciences, and also minored in both theater and environmental studies.
Her interest in Science, Technology, Engineering and Mathematics, combined with an artistic flair and mastery of a litany of different crafts has given her a unique skill set, and has led to exciting endeavors. She has worked on many Stop Motion projects in various cities, designing sets, props, costumes, armatures, rigging systems, puppets, costumes, storyboards and whatever else was needed to get the job done. Tiger has also had her hand in voice acting, singing, animating, producing and directing. Most notably, she was part of the hard-working team that created Charlie Kaufman's Academy Award-nominated, Anomalisa!
Tiger loves to learn and enjoys passing her skills and passions on to others. She started teaching regularly in Portland, after attending a painting class where the teacher spontaneously asked her if she wanted a job. She has been actively teaching art to people of all ages ever since, and is incredibly excited to present this very special and one-of-a-kind STEAM curriculum to young aspiring miniaturists.
But Don't Just Take Our Word For It...
"My daughter really enjoyed learning different artistic techniques and that it was much more than just cutting and gluing and painting."
– Parent/Guardian
Anonymous Post-Camp Survey
"The camp exceeded my expectations, both in terms of content as well as structure. I had expected that it was going to be pretty loosey-goosey art project based. I was pleased to find that the projects were planned out and that there was an itinerary for each week. I think it's important for kids to maintain at least a little bit of structure during the summer." 
– Parent/Guardian
Anonymous Post-Camp Survey
"My child loved everything about the camp and had nothing but good things to say. They were excited to go every morning and excited to share their progress with me each day." 
– Parent/Guardian
Anonymous Post-Camp Survey
"The actual projects that the kids created were next-level as far as the thought put into them and the materials and processes used."
–Parent/Guardian
Anonymous Post-Camp Survey
"She enjoyed it all! At the beginning of camp she told me she was not looking forward to the circuitry part of the project but after she did it she said she ended up really enjoying that part and learned a lot. Kudos to Tiger for being able to teach it and make it interesting and enjoyable! 
– Parent/Guardian
Anonymous Post-Camp Survey