A field trip to The Mini Time Machine Museum of Miniatures is an experience that ignites the imagination and inspires a desire to explore mathematical concepts, leap into literature and art, investigate history, and experience life in another time or culture.
School Tour Admission
School Tour admission is $3 per student.
Teachers and required chaperones are admitted free.
Additional adults (unless required by your situation) are $6.
All school tours require 4 weeks advance booking.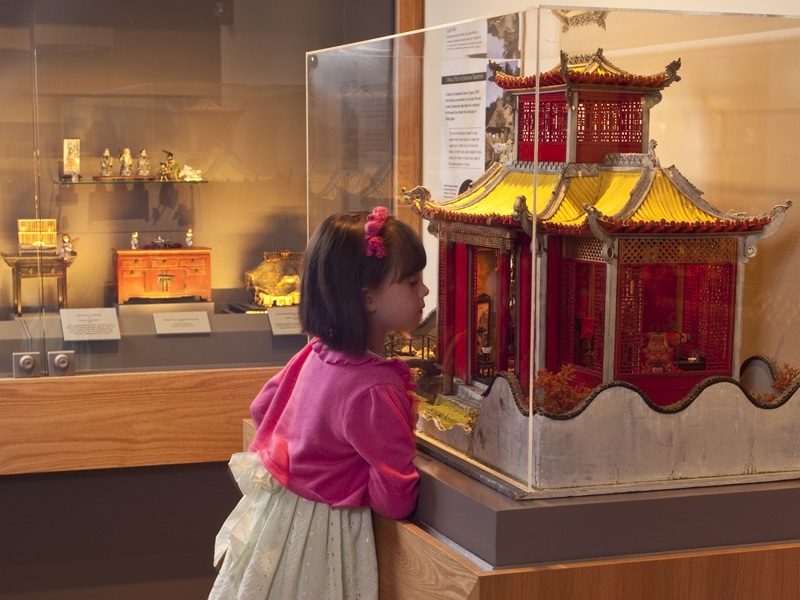 Docent–Guided Tours are provided by knowledgeable docents trained to engage students in a broad spectrum of school curriculum as they guide the students through the big world of miniatures. Tours are aligned with Arizona Department of Education standards.
Self-Guided Tour groups are not led by museum docents or staff. Please note: self-guided tour groups still require advance booking.
Required chaperone to student ratio is 1:15 for grades pre-k—12.
All tours require 4 weeks advance notice to be booked.  
School Tours can be scheduled Tuesdays–Fridays between 10 a.m. and 3 p.m. with most tours being scheduled at 10:00 a.m., 11:30 a.m., or 1:30 p.m. Unfortunately, we are not able to book tours for Mondays, holidays, or during museum events, so some dates may not be available. 
Groups larger than 60 may need to be staggered or divided into smaller groups spread over multiple dates. 
Tours are booked on a first-come first served basis and dates from March to May often fill quickly.  When scheduling, please consider providing a prioritized list of 2 to 4 possible dates to allow for scheduling flexibility. 
Please notify us as soon as possible of a cancellation or reservation changes. 
Chaperones are responsible for behavior of students in their group and must stay with their assigned students at all times.
The Mini Time Machine Museum of Miniatures has raised funds to provide grants for admission and transportation costs for schools and family service organizations through our program Sizing Up My World.
To apply for admission and/or transportation reimbursement, please contact our Education Director, Mackenzie Massman at (520) 881-0606 ext. 113 or by email at mackenziem@theminitimemachine.org