Patricia Arnell July 30, 1933–February 27, 2022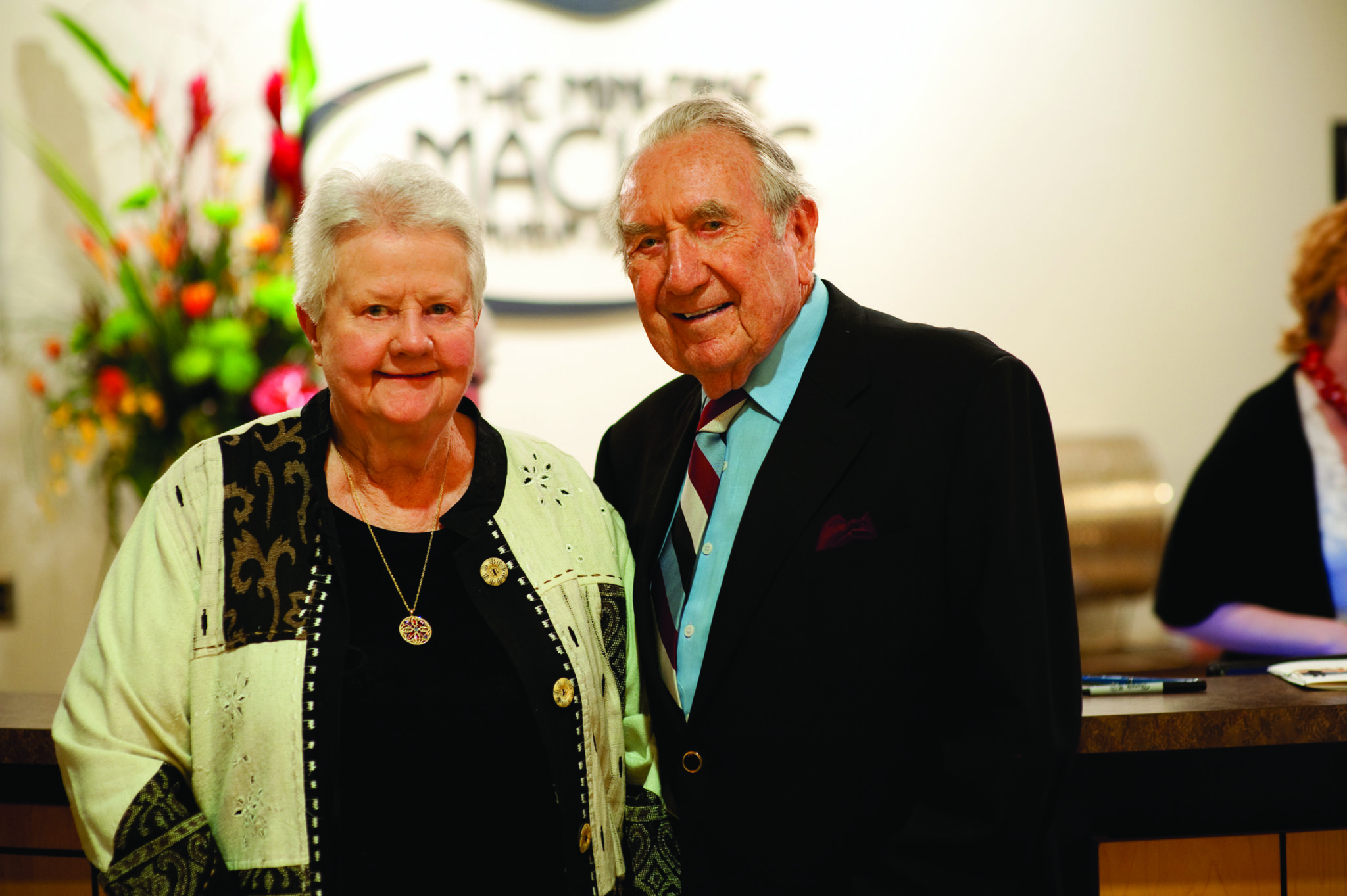 We are saddened to announce the passing of The Mini Time Machine Museum of Miniatures founder Patricia Arnell. Pat passed away peacefully with her daughter Sarah at her side on February 27, 2022 in Tucson, Arizona at the age of 88. Pat, along with her husband Walter J. Arnell (1924- 2015), founded The Mini Time Machine Museum of Miniatures to showcase Pat's collection of fine-scale miniature houses and roomboxes filled with tiny wonders, which she had amassed over 30 years of collecting. The museum opened in 2009.

Pat's fondness for miniatures began in the 1930s, when as a young girl she received her first miniatures- a dollhouse and set of Strombecker wooden dollhouse furniture. However, it wasn't until the Arnells moved to Tucson in the late 1970s that she rekindled her love of miniatures. She had always cherished those dollhouse furnishings from her childhood, and while seeking a new dollhouse to display them, she discovered a whole new world of miniature marvels. Her passion grew quickly, and she became active in the miniaturist community, becoming a recognized member and supporter of important organizations such as NAME (National Association of Miniature Enthusiasts) and IGMA (International Guild of Miniature Artisans). As well as making her own miniatures, Pat became a renowned collector of antique and contemporary fine-scale miniatures, fostering lifelong friendships with some of the finest miniaturists in the world.
Pat often joked that her hobby "got a little out of hand," but she and Walter both loved sharing their collection with others. Together, they began envisioning a "happy place" where the collection could be displayed and enjoyed by all. In 2006, they established a non-profit museum, and The Mini Time Machine Museum of Miniatures was born. Since opening in 2009, the museum has been embraced by the community, and the Arnell's gift has become a Tucson treasure– enjoyed by over 40,000 local, national, and international visitors annually.
A memorial celebration for Patricia Arnell will be held at The Mini Time Machine Museum later this spring. In lieu of flowers, the family suggests a contribution to The Mini Time Machine Museum of Miniatures, so that Pat's legacy may continue to delight and inspire for generations to come.
MAKE A DONATION IN HONOR OF PATRICIA ARNELL
Related Content
The museum is fortunate to have several Audio Tour tracks narrated by Patricia Arnell as well as several museum videos produced by her husband, Walter, in which she is featured.
Audio Tour Stops featuring Patricia Arnell
Schoenhut Painted Wood Dollhouse
TMTM Presents featuring Patricia Arnell
TMTM Presents Nuremberg Kitchen