The museum is currently closed due to the COVID-19 outbreak. Read on to see what we are doing during these unprecedented times and to get updates on reopening, home resources, what you can look forward to, and how to help.
When Life Gives You Lemons...
The well-being of our constituents, staff, and community at-large is a top priority. During the museum closure, staff has been focusing on how to fulfill our mission, engage with our constituents, and make up for a serious shortfall in our budget due to lost revenue during this time. Currently, the museum is preparing to reopen mid-June.
However, as with most things, a little optimism and a little hope can go a long way.
What we are doing:
Our facility manager is taking advantage of this time, working in isolation in the galleries, to do much needed maintenance.
Our registrar is working to extend our spring exhibits so that you may still enjoy them when we reopen.
Our programs staff is working hard to bring the collection to you by readying our Audio Tours for at-home listening and sharing collection facts, highlights, and How To tutorials to homebound folks via our Facebook and Instagram channels.
Our visitor services staff, under guidance from our registrar, is helping to catalog the collection so we can expedite making our collection an online resource for the world.
And, we are all pitching in to come up with solutions to offset the loss of revenue– so that we can continue to provide the programming you know and love when we reopen.
What you can do:
Your support now means more than ever. Please consider making a donation at this time. Even a small donation, which you can automate monthly, will help.
Purchase a membership. Active museum memberships will have their expiration dates extended by the amount of time the museum was closed.
Advocate for the arts. Visit us here for resources to make advocating simple.
Be kind to one another. Let's do what we can to remain positive and help each other during these unprecedented times.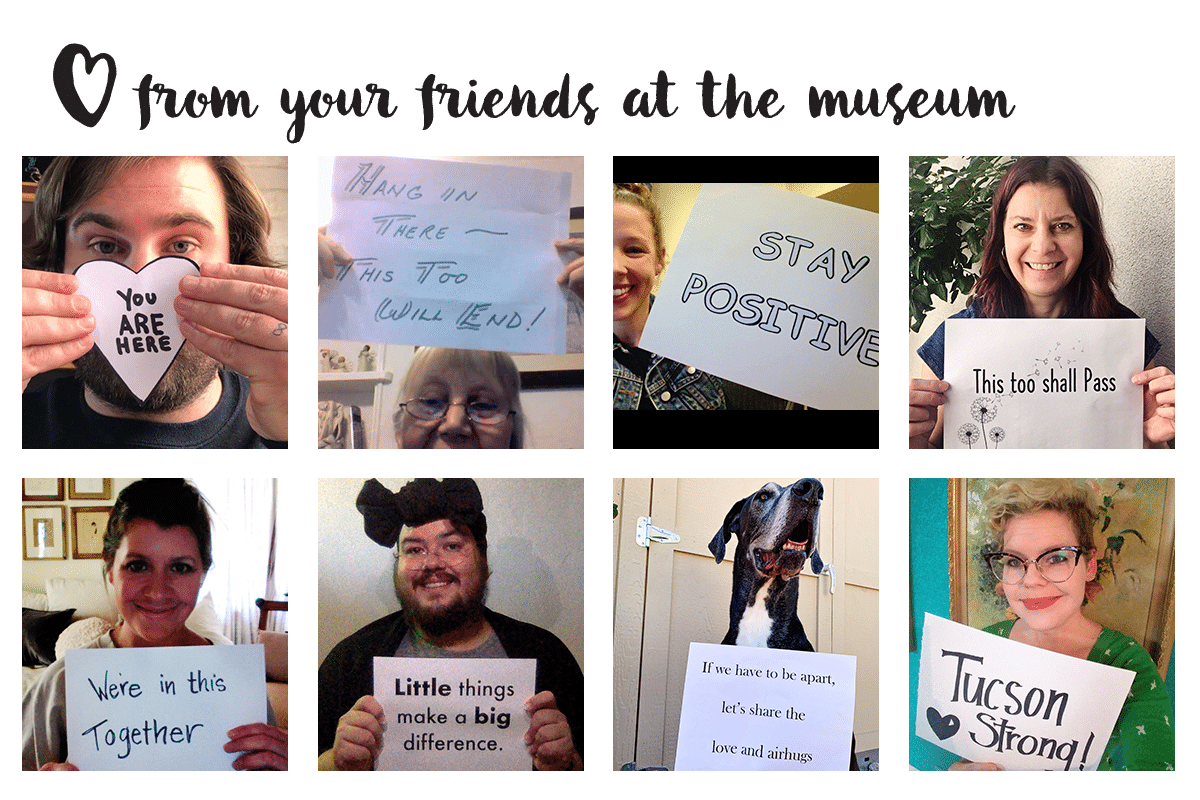 Here are links to resources we have prepared so that you may continue to enjoy the museum while at home.
These tutorials for the beginner will show you how to make miniatures from items commonly on-hand.
We've selected projects from our popular Kids Create program and developed instructions for home use.
Check out our archive of 60 articles on museum artifacts.
Our Mini Tours audio tours were created for in-gallery use, but you can access them from home to explore artifacts complete with pictures, audio narration, and transcripts. Available in English, Spanish, and Audio Described.
Visit our Resources page for an expanded index of resources– including all of the above as well as; coloring pages, lesson plans, and links to some of our favorite miniature blogs.
We Need Your Help!
With our doors closed, the museum is experiencing tremendous losses in revenue. Currently we are struggling to keep our employees on payroll and to cover all of our bills. A budget shortfall is inevitable, and will impact our exhibits and programs when we reopen the museum.
Whether you can give a little or a lot, your donation now will bring sweet relief and will be used in the best way possible to maintain the quality and impactful programming we provide in our community.
Yes, I'd like to make a monthly $10 donation!
I'd like to make a bigger, one-time donation!
Museum membership is a sweet deal!
We anticipate reopening in the next few weeks. Please check back or sign up for our E-News to receive updates on the exact date and new policies.