Proceeds from the sale of these items are directed to the Collection Fund at The Mini Time Machine Museum of Miniatures, which provides for collection care, maintenance, and acquisitions.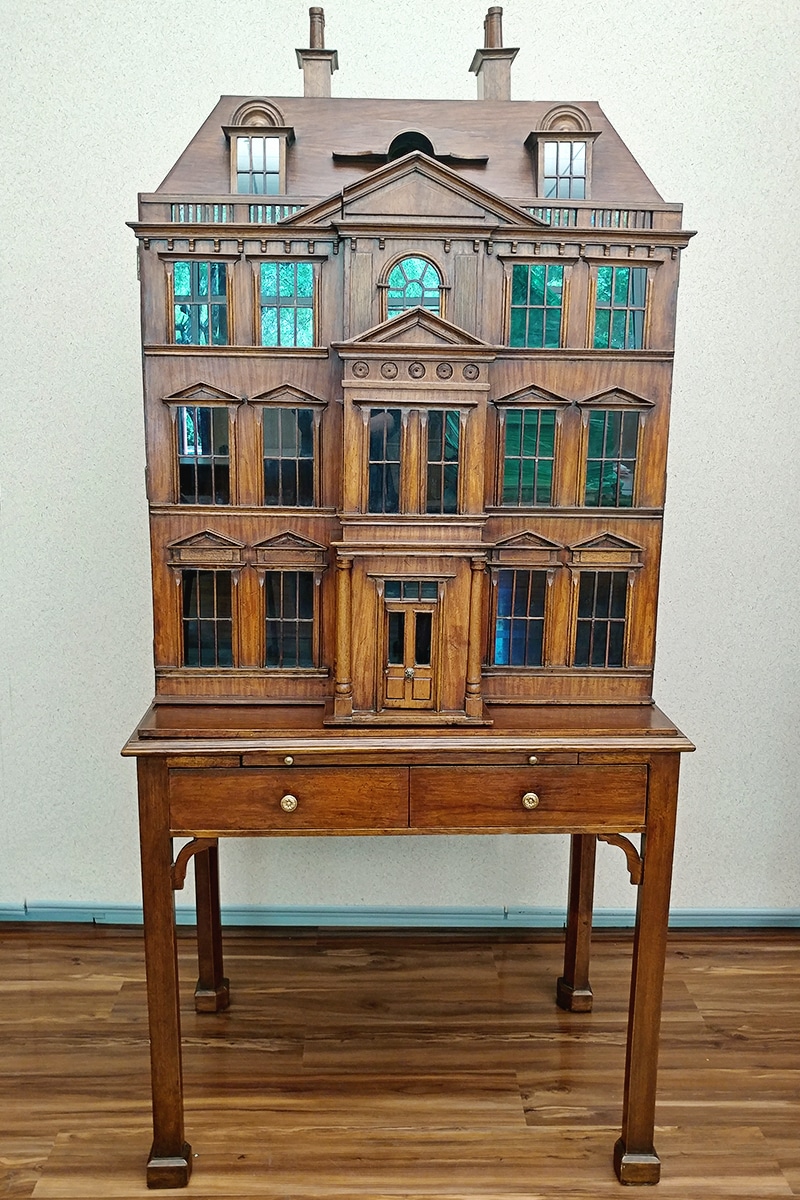 SOLD- Georgian-style Dollhouse on Antique Reproduction Desk
A finely reproduced Georgian dollhouse with a mahogany finish, complete with an antique reproduction desk for a base. Originally sold as a Maitland-Smith Dollhouse Bar Cabinet, this piece has been repurposed with interior shelves to create a functional dollhouse with 9 miniature rooms and a divided attic. Dollhouse is not attached to the desk base and can easily be relocated. Desk can be used independently of the dollhouse, though the desk surface has trim on the front and sides as an inset for the dollhouse base. The dollhouse opens forward, hinged on either side.
SOLD
Use the link below to view more information, dimensions, and photos.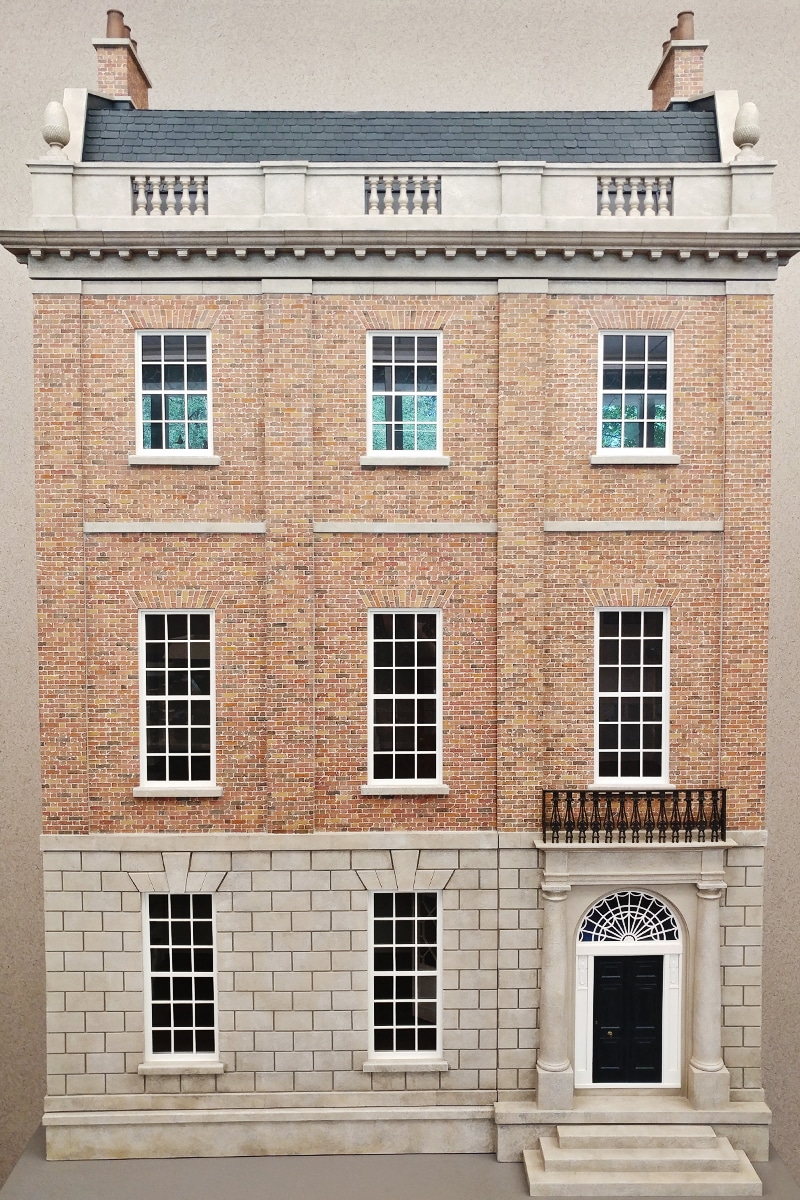 Georgian Townhouse Dollhouse by Good Foundations
An exquisite Georgian Townhouse dollhouse in 1:12 scale. The façade features a rendered ground floor exterior and exposed brickwork for the two upper floors. Classic Georgian architectural elements include a hip roof with double-end chimney stacks and balustrade, ironwork, and a fanlight and pilasters at the front entry. There are six interior rooms featuring high ceilings, cornicing, triglyphs, inlaid floors, alcoves, recessed shelves, four fireplaces, one staircase, and electrified chandeliers in each room. All windows have glass panes. Fully electrified interior with discreet outlets throughout.
Asking Price: $10,000 or best offer
Use the link below to view more information, dimensions, and photos.