Ric's Renovations: The Dollhouse & Vehicle Redo

May 4, 2021 – August 22, 2021
Tucson painter Ric Maledon began making miniatures in 2014. For this Community Corner Exhibition, he refurbished second-hand-shop finds with fanciful flare– including a dollhouse designed as an artist's retreat, a carriage for a Count, and a jewelry box which he transformed into a TARDIS. Ric uses a colorful palette and elaborate patterns in his renovations, making them a feast for the eyes.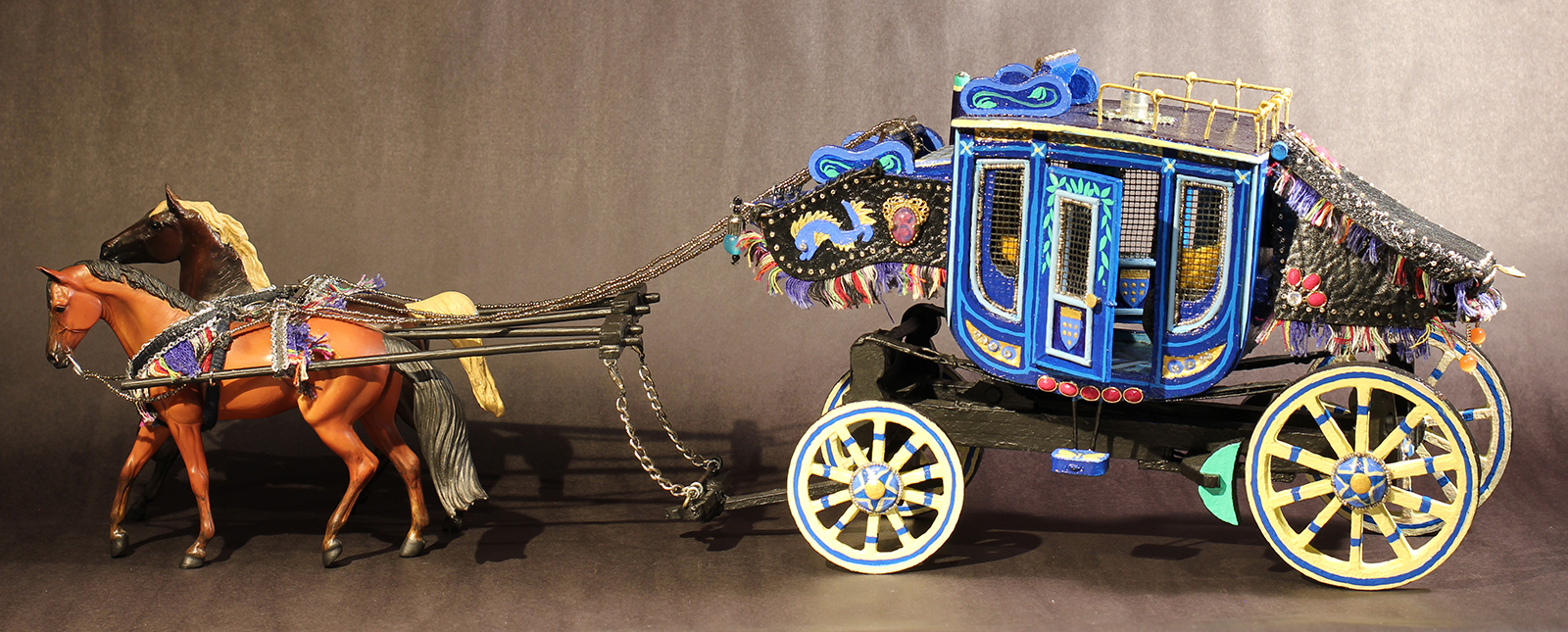 Exhibition Overview
Given the harmonious palette, painted "tile" floors, and numerous paintings on both the interior and exterior walls of his renovated dollhouse, it should come as no surprise that Ric Maledon has been a painter for a few decades. Remarkably, when not making miniatures, Maledon can be found painting large-scale murals. When asked whether there is relationship between his mural painting and the work he does in miniature, Maledon stated, "There is a total and complete relationship between my large murals and my tiniest works. It is all about representing 3-dimensions in space. Everything I do attempts to grab the viewer and entice him to explore with his mind what essentially is an entirely illusory space."
In addition to mural painting, as a young man Maledon was involved in theater. He worked in the costume, prop and set design departments, and was also an actor. As a result, he understands how to set up a dollhouse to draw the viewer's attention around the rooms. Maledon explains, "I try to arrange everything with the ideas of proscenium and audience in mind. Especially when installing the mirrors. If the audience should see itself reflected in a mirror, it destroys the whole illusion of the dollhouse as a separate realm of existence."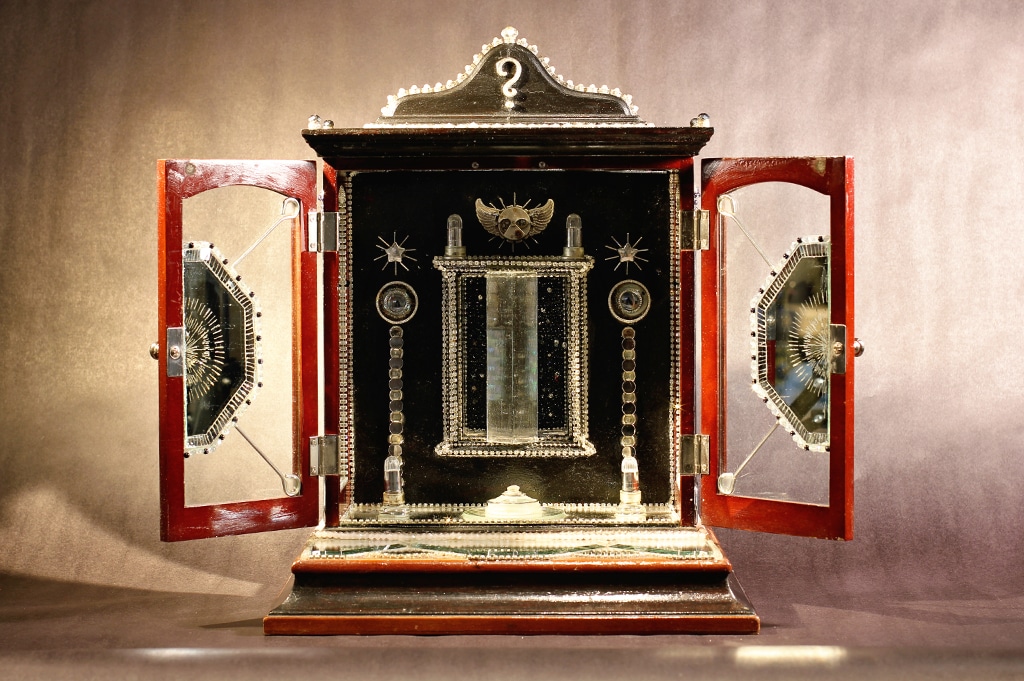 When it comes to miniatures, Maledon enjoys upcycling found objects. Recently he refurbished a few resale-shop finds including a jewelry box, a dollhouse, and a carriage. The jewelry box caught Maledon's attention because he felt it would make a wonderful TARDIS, the time traveling spacecraft from the popular British TV series, Doctor Who. The TARDIS is bigger on the inside than it appears on the outside. Maledon felt the little jewelry box could be designed to create this illusion. The other two finds, the dollhouse and carriage, were in rough shape. Maledon did what any good painter might do: he reglued the wood, added supports, and then coated the pieces with gesso, resulting in fresh white surfaces ready for a rich palette of color. Once these pieces were painted, Maledon drew upon his experience in the theater to design and arrange the furnishings. Finally, taking cues from the sparkle that bling brings to the stage, he enhanced the dollhouse and vehicles with tassels, beads and mirrored surfaces creating a dazzling new life for these objects with humble beginnings.
Artist Biography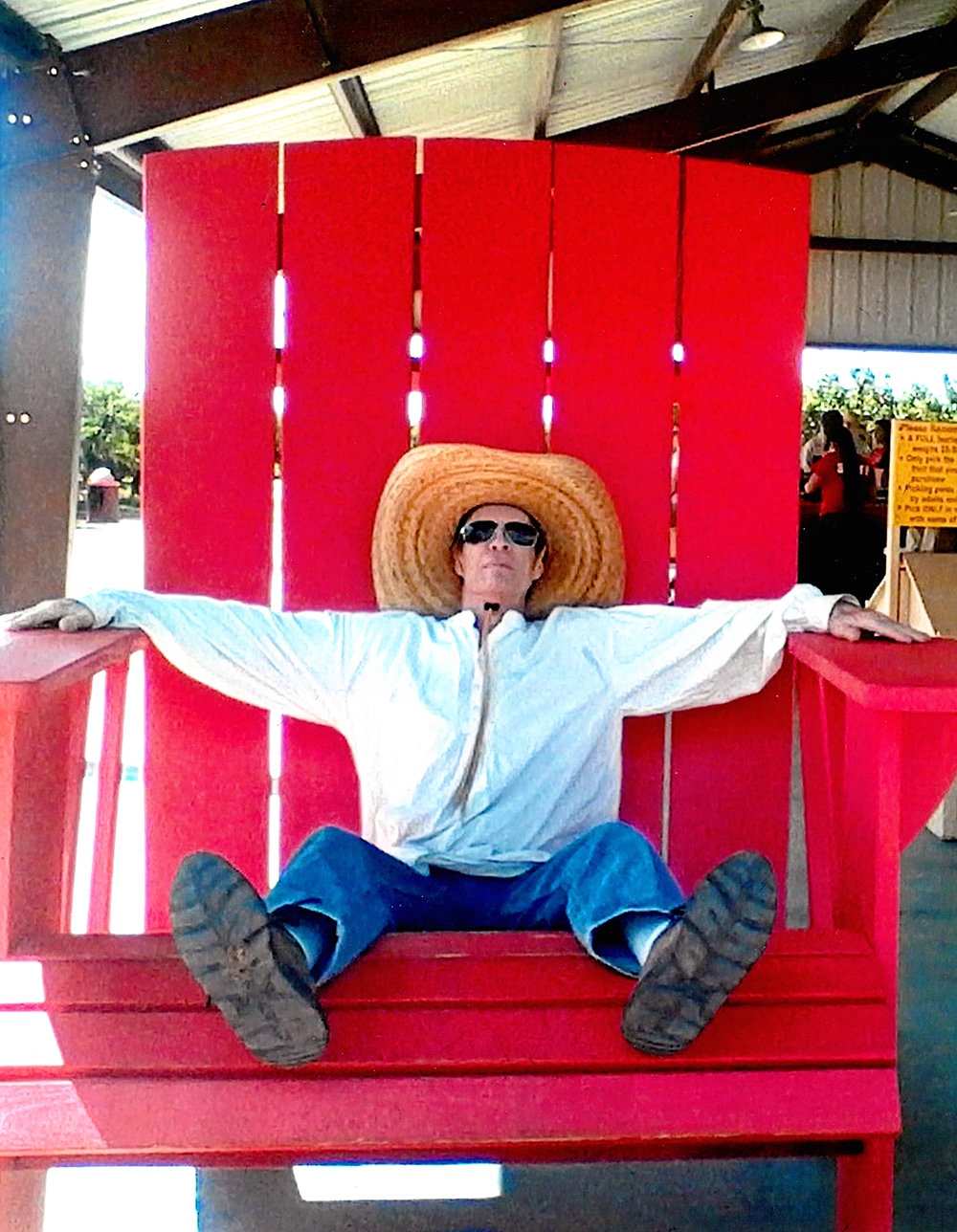 Looking back on his childhood, Ric Maledon remembers being ten and writing in his diary, "I want to be an artist." Though his first interest was drawing, Maledon also enjoyed constructing miniature scenes while playing with his model railroad. His fascination with miniatures came from this experience. He was in awe of the fact that the model railroad layout allowed you to see a complete world all at once. Another favorite pastime of the young Maledon was building model ships, dollhouses, American Bricks and Legos, but he especially loved theatrical sets. This interest led him to major in theatrical arts at the University of Oklahoma before studying painting and design at the University of Illinois, Chicago Circle campus.
Living in Chicago offered Maledon an opportunity to see a wide range of artwork. Influential art forms he encountered at this time were medieval miniatures, Chinese ink landscape paintings, the Thorne Rooms at the Chicago Institute and Colleen Moore's Fairy Castle at the Museum of Science and Industry. Maledon found the immense detail in the medieval miniatures mesmerizing, and the Chinese ink paintings impressed him for their ability to create the illusions of space using simple brushstrokes. The Thorne Rooms and Colleen Moore's Fairy Castle, which were so well crafted, captivated him with their realism. Maledon wanted his miniature worlds to elicit a similar wonder on the part of the viewer – to get lost in the artwork and feel like they were entering his little realms.
As his career got off the ground, Maledon spent some time doing remodeling and construction work. The carpentry skills that he learned during this period have served him well, both in large- and small-scale endeavors. Architectural knowledge gained through this experience finds its way into the planning of his miniature rooms, whether realistic or entirely invented spaces.
Since moving to Tucson, Ric Maledon has been working as a painter, exhibiting his large-scale acrylic paintings of the desert landscape and the architecture of the southwest in local galleries. A visit to The Mini Time Machine Museum of Miniatures rekindled his love of miniatures and inspired him to build a miniature time machine. This project led to more small-scale projects, including several fanciful roomboxes, and a noticeable shift away from predominately large-scale paintings to small, highly detailed narrative paintings.
About the Community Corner
The Mini Time Machine Museum of Miniatures' Community Corner is exhibit space dedicated to featuring the work of Tucson-area artists working in miniature. Exhibitions are selected to demonstrate the diversity of miniature artwork that is being created in our community.