Model Behavior: Scale Models by Members of the Sonoran Desert Model Builders
September 23, 2020 – December 13, 2020
This Community Corner exhibit features over 40 scale models built by members of the Sonoran Desert Model Builders (SDMB) showing the breadth of subject matter and the artistry of customization. The reward of putting together a sophisticated kit, the desire to improve one's skill at enhancing the realism of the model, or the challenge of creating a model from scratch, keeps these hobbyists' interest sparked.
Inspiration
The history of scale model kits is rooted in WWII, when the Royal British Army and the US Navy began using scale models in training to aid in aircraft recognition. After the war, scale models of military aircraft, tanks, battleships, and the like became available to the public. Due to their long history, these subjects remain a favorite with modelers. Automobiles, robots, and science-fiction spacecraft are also very popular subjects. Still other modelers gravitate towards pop culture – drawing inspiration from games, movies, and books. A modeler's enthusiasm for the subject inspires fastidious research to ensure the details are accurate and realistic.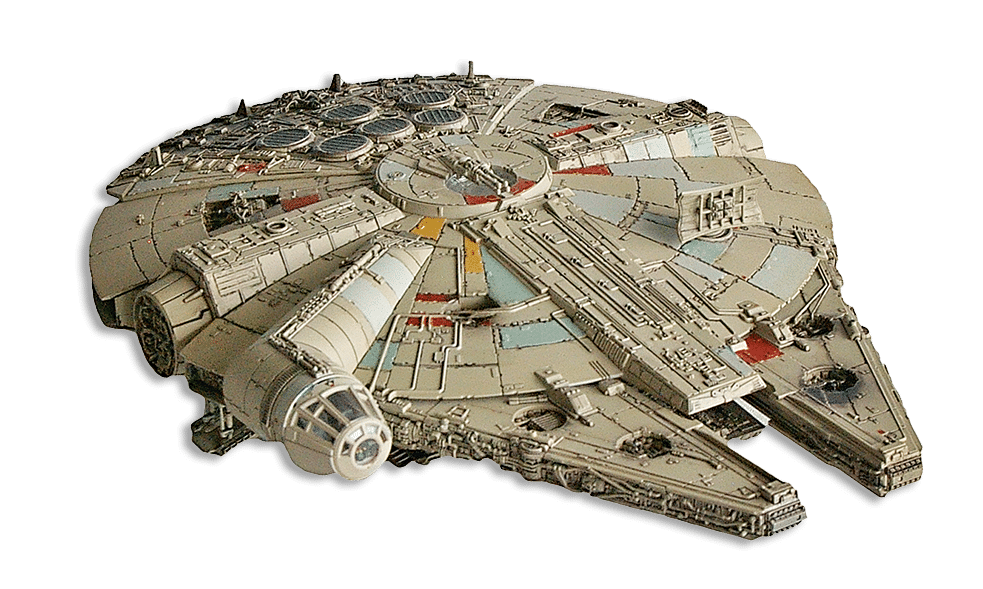 Artistry
Model building is not just about precision and following directions. Subject research, interpretation, and creative techniques bring artistry to the hobby. Oftentimes a modeler's vision is beyond what is available in a kit. In these cases, a modeler will do what's known as a conversion – adapting a kit through embellishments either completely from scratch or combining parts from several kits. Other times, a modeler might not even find a suitable base kit that matches their imagination. When this is the case, they may take on the task of designing and scratch-building their model from raw materials such as basswood, styrene plastic, or metal. Models can be further customized by an endless variety of creative weathering and other finishing techniques. The modeler's creation is limited only by their imagination, patience, and eagerness to acquire new skills.
More about the Sonoran Desert Model Builders' Club
Founded in January 2010, SDMB is a chartered International Plastic Modelers' Society (IPMS) model club here in Tucson that builds both plastic and non-plastic kits. This group of talented, passionate, and welcoming modelers encourage everyone to learn and participate in the art of scale model building. They hope you will enjoy viewing their small-scale worlds of remembrance and imagination and aspire to inspire you to join them by creating scale models of your own. For more information, visit their website: SonoranDesertModelBuilders.com
About the Exhibiting Members
During the installation of this exhibition, we were able to interview several members of the Sonoran Desert Model Builders about how they got their start in modeling and what inspires them.
"We are the Borg. You will be assimilated. Resistance is futile."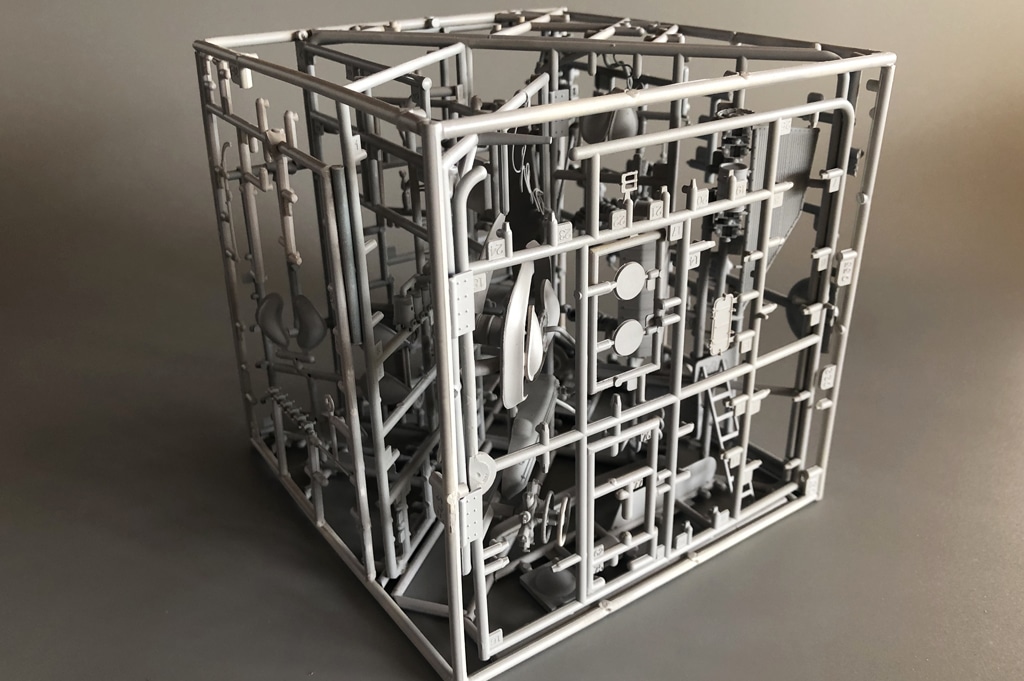 The Borg Cube Project: DIY Assimilation
Join the Sonoran Desert Model Builders and The Mini Time Machine Museum of Miniatures in creating a collaborative piece of installation art using recycled plastic (sprue) from model kits. Make your own Borg Cube and return it to the museum to be assimilated into the "Borg Collective," a miniature model of the classic Star Trek Borg Cube spaceships.
Cost: This is a free program to registered participants. Registration is required. See details below.
Register for you or your family to participant in making a Borg cube. 
Pick up your kits at the museum between October 3 and October 31, 2020.
Use the recycled plastic and glue to create your own cube. Decorate it as desired with paint or other materials. Please use recycled materials if possible.
Photograph your cube and share it on social media with the hashtag #TMTMBorgCubeProject.
Return your cube to the museum by November 7, 2020 to be assimilated into the "Borg Collective," a collaborative installation art miniature, which will be displayed at the museum through December 13, 2020.
Suitable for all ages. Construction requires the use of glue and paints.
Each supply kit contains the materials to create one project. Created projects submitted to TMTM will not be returned.
The materials for this project have been generously donated by members of the Sonoran Desert Model Builders. Registrants will not have their choice of kits or materials.
Each kit will include instructions, but artists are encouraged to add their own creative touch to their cubes using recycled materials. Technically, there are no rules or limitations on how one completes a cube. It will be necessary, however, to make sure a cube fits in the container provided in order to guarantee a proper fit into the frame. It is also necessary to keep the cubes to a reasonable weight. Plastic pieces will be no problem. Just keep any metal or electronic pieces within reason.
Kits that are not picked up or claimed by October 31, 2020 will be redistributed to other participants on the waiting list for this program.
By participating in this program you consent to photography, audio recording, video recording and its/their release, publication, exhibition, or reproduction to be used for news, webcasts, promotional purposes, telecasts, advertising, inclusion on websites, social media, or any other purpose, by The Mini Time Machine Museum of Miniatures (TMTM), its affiliates and representatives. You release TMTM, its officers, and employees, and each and all persons involved from any liability connected with the taking, recording, digitizing, or publication and use of photographs, video and/or sound recordings. By participating, you waive all rights you may have to any claims for payment or royalties in connection with any use, exhibition, streaming, webcasting, televising, or other publication of these materials, regardless of the purpose or sponsoring of such use, exhibiting, broadcasting, webcasting, or other publication irrespective of whether a fee for admission or sponsorship is charged. You also waive any right to inspect or approve any photo, video, or audio recording taken by TMTM or the person or entity designated to do so by TMTM.
Registration is required to participate in this program. Registration is limited to 38 participants. Kits are limited to one per household/transaction.
for ages 6–10
SDMB Take-N-Make SnapTite Kits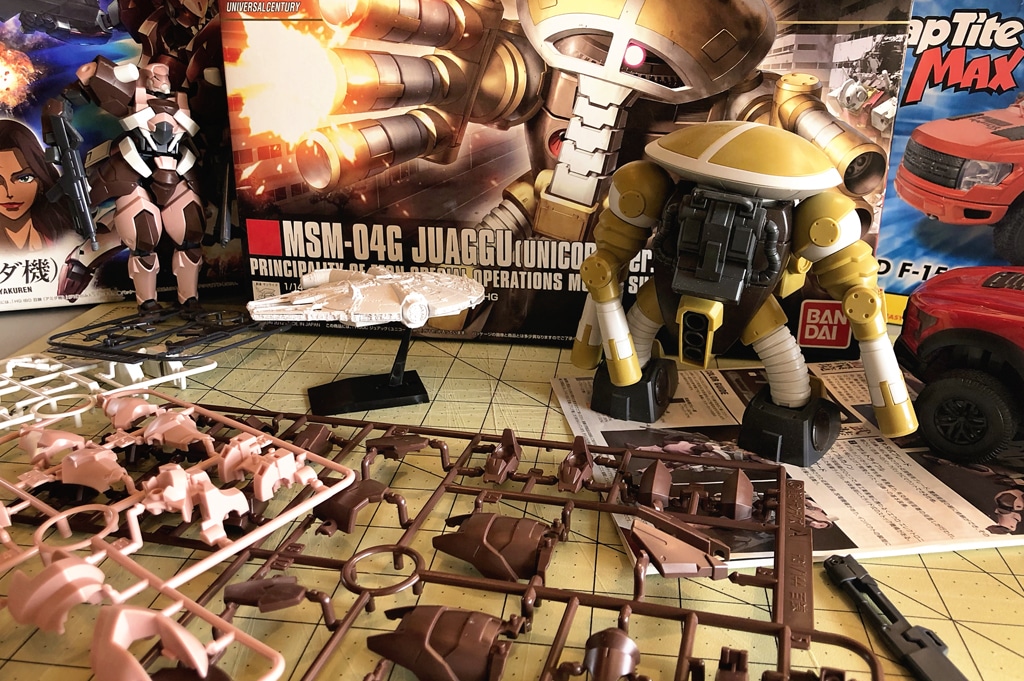 This Take-N-Make with members of SDMB is an online / at home program suitable for kids ages 6–10.
Saturday, October 31, 2020 from 1pm–3pm
$7 / $5 members.
Registration is required.
for ages 6–10
SDMB Take-N-Make Butterflies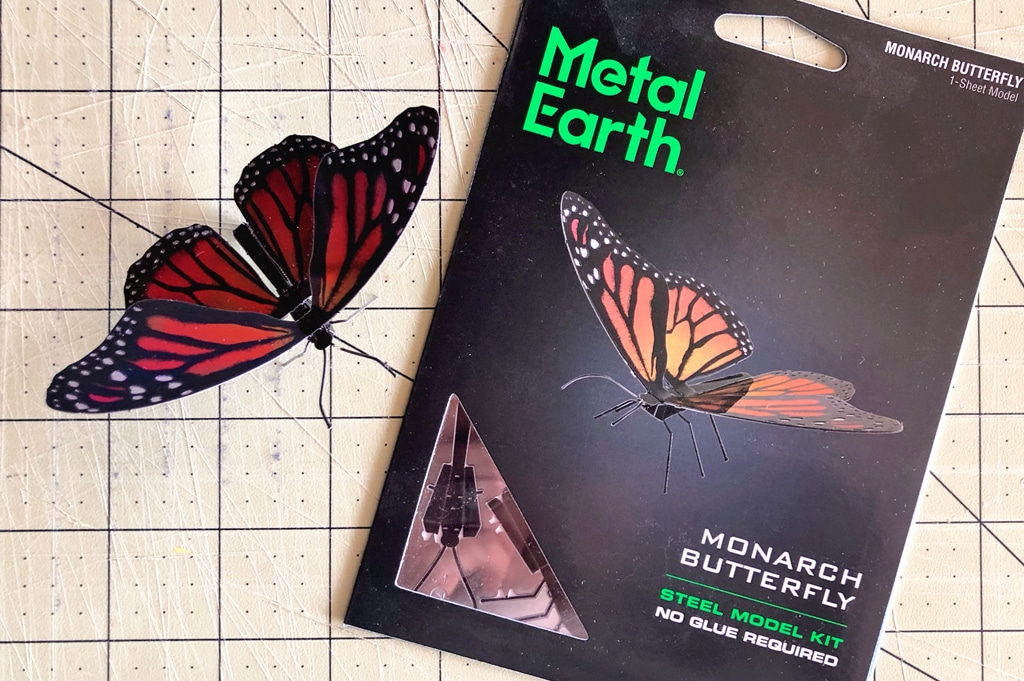 This Take-N-Make with members of SDMB is an online / at home program suitable for kids ages 10 and up.
Saturday, November 21, 2020 from 1pm–3pm
$7 / $5 members.
Registration is required.
About the Community Corner
The Mini Time Machine Museum of Miniatures' Community Corner is exhibit space dedicated to featuring the work of  Tucson-area artists working in miniature. Exhibits are selected to demonstrate the diversity of miniature artwork that is being created in our community.
Our 2020 Exhibition Season is supported in part by Tucson Lifestyle Magazine. Tucson Lifestyle Magazine is Tucson's only glossy, monthly city magazine, targeting Southern Arizona's affluent residents. With over 35 years of publishing experience, Tucson Lifestyle is committed to highlighting the people, places, cuisine, and attractions that make our city unique.
We thank the Sonoran Desert Model Builders for sponsoring the printing of the complimentary Exhibit Supplement, for providing kits for the Take-N-Make programs, and for providing kits for The Borg Project.