Mario Patino's Ravaged Landscapes and Rundown Interiors
September 10, 2019 – December 15, 2019
This Community Corner exhibit features a selection of miniature vignettes created by lifelong Tucsonan Mario Patino.
Unlike traditional miniature artisans who like to recreate buildings that idealize the past by presenting a beautifully restored reality, Mario Patino's miniatures unabashedly depict the ravages of time on the South Tucson barrio neighborhood where he grew up. Even though his telephone booth, local pool hall, 55 Chevy and vintage barrio kitchen are coated in dust, grime and stains, they are somehow charming. Perhaps it is his honesty in showing that time well spent leaves a mess and a mark. Or maybe the scale of the pieces encourages viewers to look beyond the grime and imagine the good times that these rundown remains represent.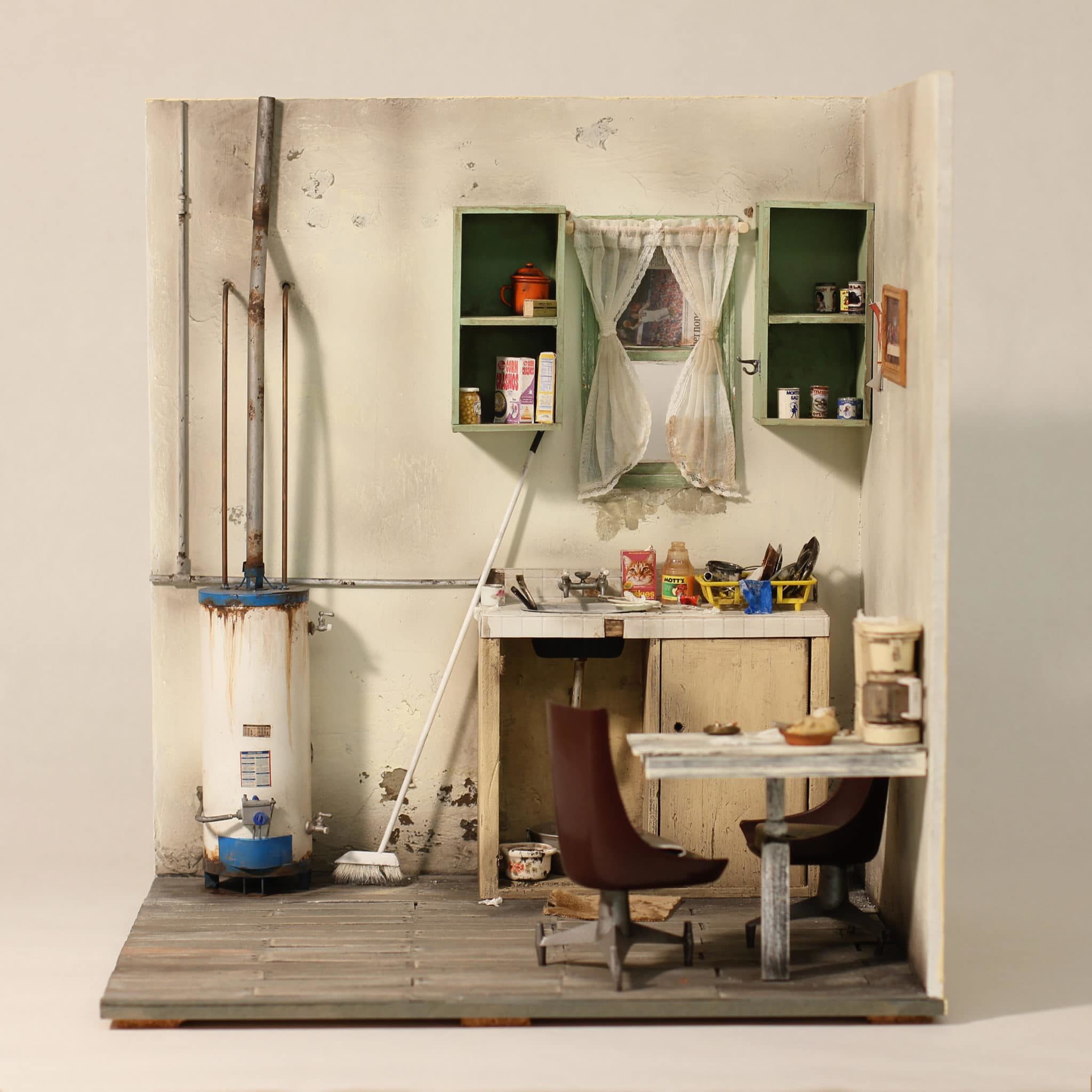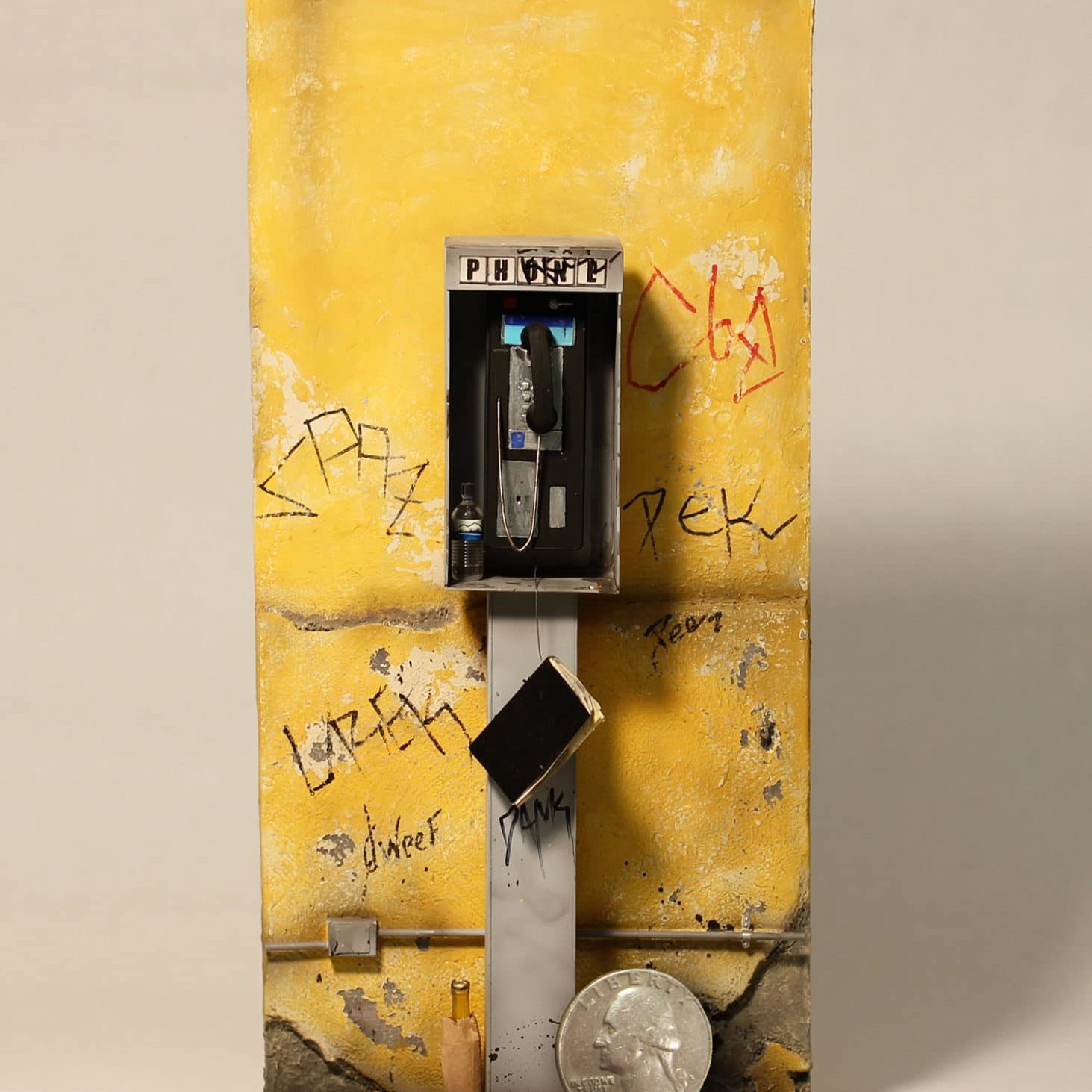 Mario Patino is an artist turned miniaturist. About ten years ago he was inspired to make miniatures by two modelmakers, Randy Hage, who creates rundown New York City storefronts, and Chuck Doan, who creates dilapidated rural auto garages. He discovered these miniature modelmakers' work on the internet and in his words, "I told myself that I wanted to be like them". Mario, who had been working as an artist painting and drawing, turned his attention to building and painting miniature dioramas and has not turned back.  
Following the lead of Hage and Doan, Mario created scenes such as car garages, pool halls and burlesque houses from his surroundings here in Tucson. He uses a variety of painting techniques to distress the subjects and capture the ravishes of time. More recently, Mario has been creating building facades and interior scenes. This past year, he began working in the 1:6 scale, making displays for his collection of 1:6 scale dolls. For this project, he builds backdrops for the dolls and then photographs them. Bedroom is an example of a 1:6 scale diorama that he initially created as a backdrop for this project. Mario is very invested in his creations. Though he does offer his miniatures for sale, he often finds it hard to part with them.
About the Community Corner
The Mini Time Machine Museum of Miniatures' Community Corner is exhibit space dedicated to featuring the work of  Tucson-area artists working in miniature. Exhibits are selected to demonstrate the diversity of miniature artwork that is being created in our community.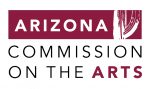 This exhibition is supported in part by the Arizona Commission on the Arts, which receives support from the State of Arizona and the National Endowment for the Arts.