German Christmas Stall- Christkindlmarkt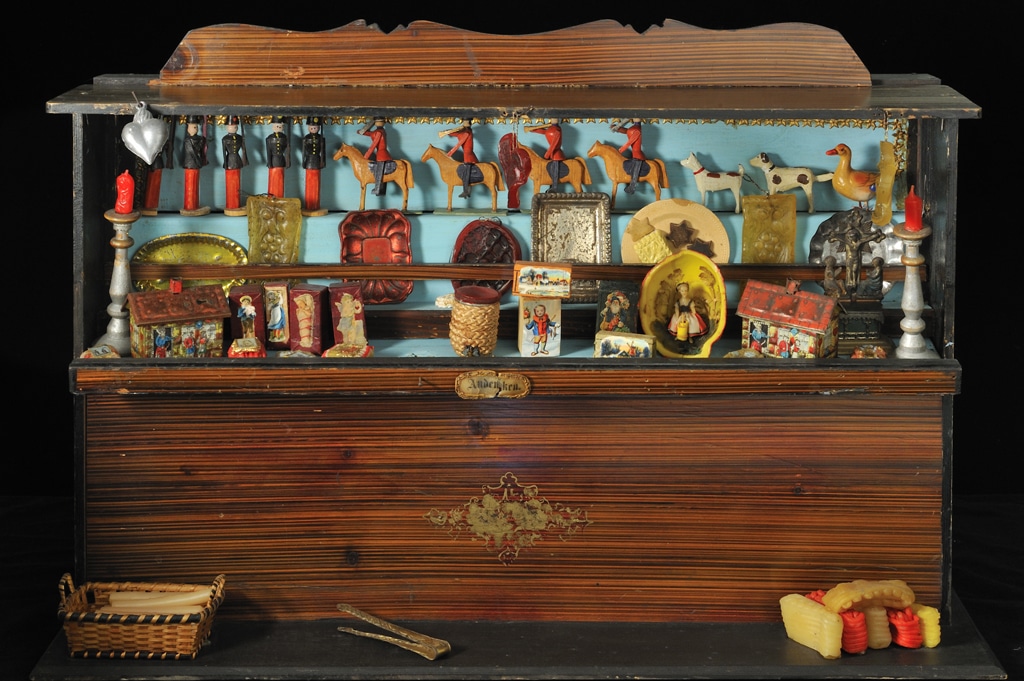 This antique miniature Christkindlemarkt is on display during a Wee Winter Wonderland as part of Holidays Around the World and Through Time.
J. Miller
ca. 1865
The first sign that Christmas is coming in Germany is the opening of the Christkindlmarkt or Christ Child Markets. It is a tradition that dates back to 1628. German cities big and small offer baked goods, sweets and toys- with an emphasis on local and regional specialties. Open-air stalls, like this miniature version, are filled with nutcrackers, candied and toasted almonds, traditional German gingerbread cookies, stollen, bratwurst and Glühwein (hot mulled wine) or Eierpunsch (an egg-based warm alcoholic drink). Famous markets are held in Nuremberg, Dresden, Stuttgart, Dortmund, Erfurt and Augsburg drawing two to three million visitors to the cities.
The events are accompanied by traditional singing and dancing. A popular attraction at the market is the Nativity Scene, either a crèche or crib. On the opening night, a local boy representing the "Christkind", or the child Jesus, may be paraded into the square to be welcomed by the crowd.