Fanciful Fairy Houses by Kristy Thomas
June 22, 2020 – October 18, 2020
This Community Corner exhibition features fanciful fairy houses made from natural and upcycled materials made by Tucson artist Kristy Thomas.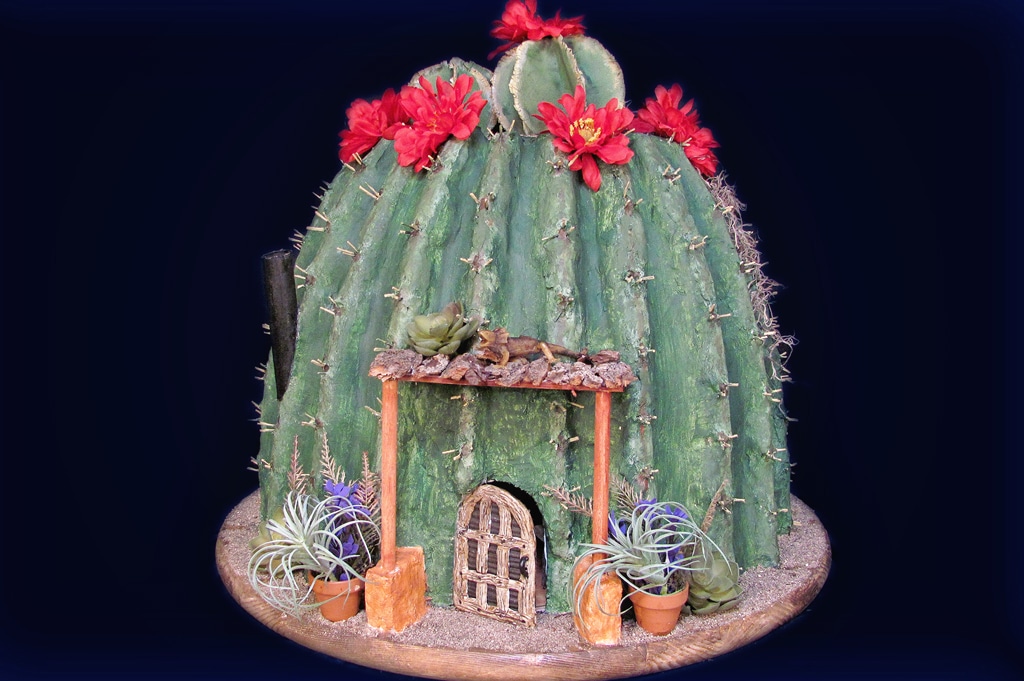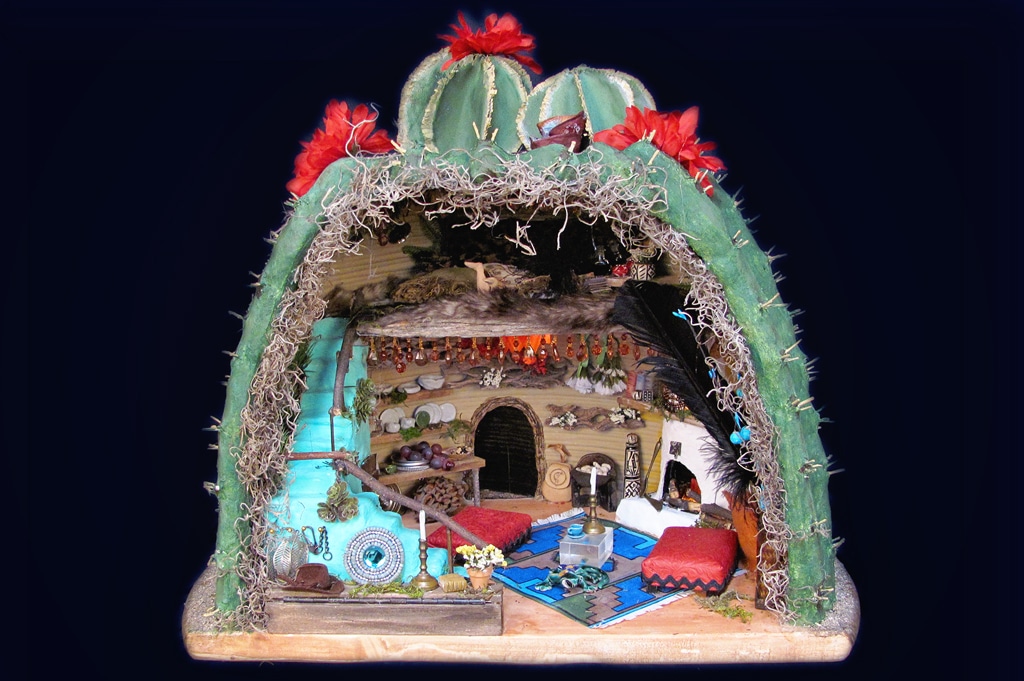 "Creating takes me to a place where magic happens and what could be wrong with that?"
Artist Kristy Thomas has always been interested in science fiction and tales of magical beings and places, which sparked her love of fairies, elves, gnomes, and miniature worlds. Two years ago, while hosting a gathering of friends, conversation turned to the magical energy in her garden. After an inspiring dream that night, Kristy awoke and headed straight to her studio to sculpt a fairy treehouse to welcome the magic of the sprites. This project launched a new creative path for Kristy– creating miniature fairy dwellings.
As an artist who loves natural materials and upcycling– creating fairy houses from found objects and organic materials comes naturally to Kristy. She begins each fairy dwelling by creating an armature which might be a custom cardboard and concrete form, or she will utilize a discarded item such as a small vanity cabinet or bucket turned upside-down. Next, she covers the armature with Skatch, a very strong lightweight air-dry clay, and sculpts the exterior and interior skin of the abode to look like tree bark or cactus skin. Once the clay is dry, she paints the surface using acrylic paint. Finally, the entire dwelling is decorated and furnished with organic materials like air plants, Spanish moss, seashells, pebbles and twigs, along with discarded items including fabric scraps, jewelry findings, and craft trimmings– among other recycled materials.
Kristy has created fanciful fairy house for sprites who dwell in a variety of neighborhoods, ranging from the desert southwest to the snow-covered north. "Creating takes me to a place where magic happens and what could be wrong with that?" states Kristy.
Artist Biography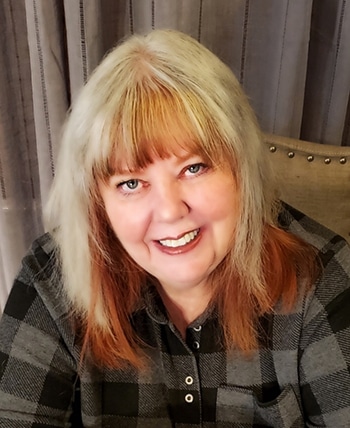 Kristy was born and raised in Denver, Colorado and grew up loving the majestic Rocky Mountains. She moved to the sunny Tucson desert in 1978 with her two young daughters and studied interior decorating. Her career as an interior design consultant revived her love of painting and sculpting. Kristy honed her craft with art classes and a mentorship with Quetzally Coronado, an artist from Mexico City. Kristy balances her design consultant work by creating paintings, sculptures and miniature fairy houses. Her work has been included in art exhibitions locally, nationally, and internationally.
About the Community Corner
The Mini Time Machine Museum of Miniatures' Community Corner is exhibit space dedicated to featuring the work of  Tucson-area artists working in miniature. Exhibits are selected to demonstrate the diversity of miniature artwork that is being created in our community.
Our 2020 Exhibition Season is supported in part by Tucson Lifestyle Magazine. Tucson Lifestyle Magazine is Tucson's only glossy, monthly city magazine, targeting Southern Arizona's affluent residents. With over 35 years of publishing experience, Tucson Lifestyle is committed to highlighting the people, places, cuisine, and attractions that make our city unique.