Evolution of a Modelmaker: John A. Ackerman's Fire Apparatus and Fire Stations
April 30, 2019 – September 8, 2019
Sparked by a childhood passion for firetrucks and scratch-building, and encouraged by family and friends, John A. Ackerman turned his playtime interest in firefighting into a professional career as a scale replica modelmaker. Along the way, several mentors taught him what materials and tools to use to best replicate real-world objects on a small scale. With support and the regular practice of his art, Ackerman learned to create handsome, accurate fire apparatus and stations that have found their way into public and private collections across the country. This exhibit illustrates Ackerman's development from youthful hobbyist to professional scale modelmaker.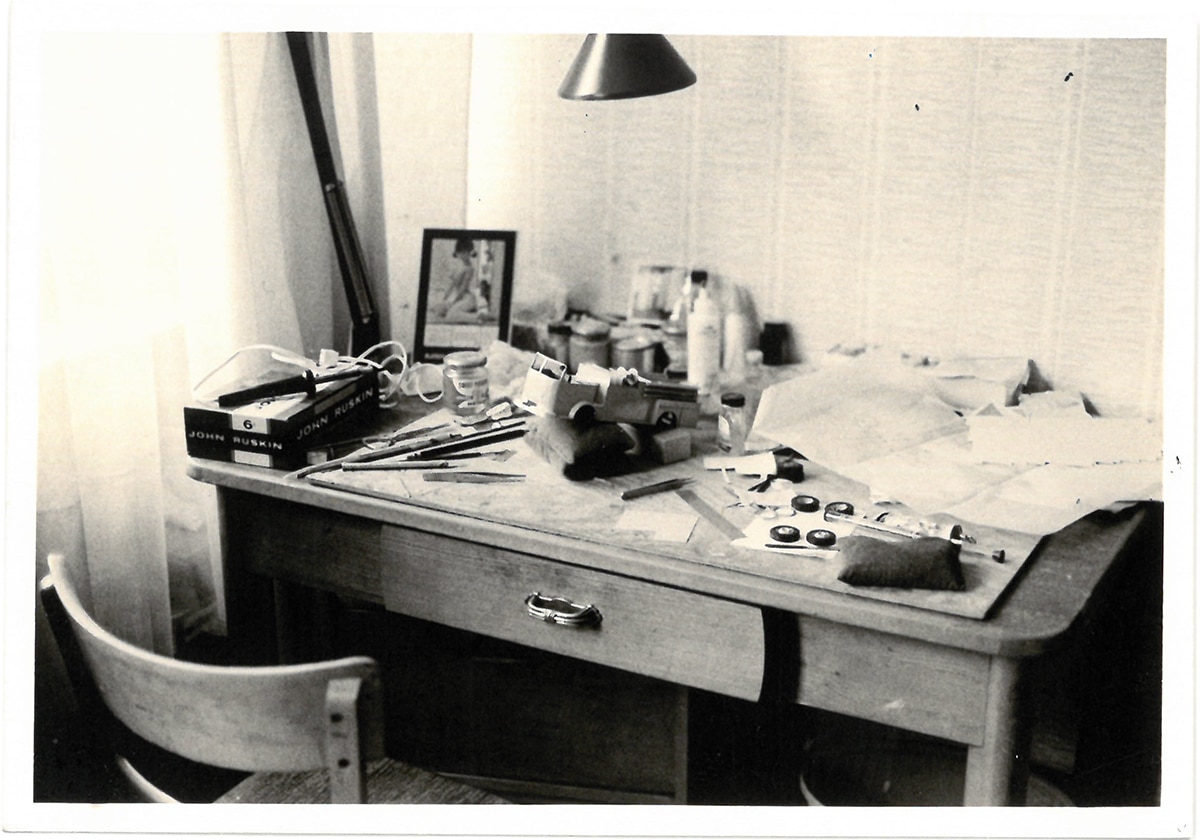 You might say Ackerman's passion for the world of firefighting was in his blood. His grandfather was a member of the New York Fire Department from 1922-1941, and his great-grandfather was among the founders of his hometown's volunteer fire department. His father encouraged his son's interest, taking him around to numerous fire departments where they lived in New Jersey and New York.
A child of the 1950s, Ackerman made his first miniature fire department using toy fire trucks and lead soldiers, which he had painted to look like firefighters. Even as a child, Ackerman wanted his fire station setup to look real. When he expressed his frustration that all his apparatus were different scales, Ackerman's father, who dabbled in making model airplanes, suggested they make a miniature firetruck closer in size to his firefighters. Using cardboard and various "goodies" from around the house, Ackerman scratch-built his first firetruck.
Ackerman's family moved to California when he was eleven years old. His interest in firefighting and modelmaking grew as he entered his teens. He recognized that his models, now made from balsa wood, were still crude. He was excited to come across a newspaper article about a local fire apparatus modelmaker who worked from scratch, named Phil Da Costa. Da Costa became his tutor and introduced him to new materials and tools. With Da Costa's assistance, Ackerman built his first scale piece of fire apparatus, a water tower. Shortly thereafter, Ackerman discovered Tom Showers, a respected and well-known modeler of fire apparatus and stations, who happened to live in the greater Los Angles area. Ackerman reached out to Showers to purchase his scale model fire apparatus plans. Eventually the two met and Showers became Ackerman's most significant mentor and good friend.
The best modelmakers know the right tools and materials, along with thorough research, are crucial to achieve a sense of realism in the work. From late 1969 onward, sheet styrene plastic replaced basswood and artboard as Ackerman's go-to material. He found the ability to operate a lathe and milling machine were essential. He learned to turn aluminum and brass, and started archiving books, information, and materials, so he could make historically correct replicas. Ackerman's vacations included seeking out real-world apparatus so he could measure and photograph it for a future project. In 2009, he began incorporating brass with the styrene plastic and noticed a very distinct sense of realism could be captured in the work. Engineering the design can sometimes be the biggest challenge. Ackerman explains, "Too often, plans and/or an actual rig is no longer available. Then it becomes a challenge to view as many photographs as possible and literally, deduce the required measurements… These research efforts include visiting various fire departments, fire museums and often non-fire related museums, and meeting an amazing array of people."
John A. Ackerman is a noted modelmaker of scale replica fire apparatus and fire stations. He has written several how-to articles for magazines and presented demonstrations on the many facets of scratch-building scale replica fire apparatus. He has displayed at numerous model shows, libraries, museums, and art galleries. His work is in private fire museums, such as the Phenix Technology, Inc, Riverside CA, as well as an ongoing display at the Los Angeles Fire Department Historical Society Fire Museum, Old Fire Station 27, Hollywood, CA.
Ackerman is among the founding and life members of the Los Angeles Fire Department Historical Society, where he served as chair of various committee's as well as a former member of the Board of Directors. He was an active and instrumental participant in the successful effort to make Old Fire Station 27 into a Fire Museum.
Ackerman is also a retired publisher and owner of a technical publishing company and a former volunteer firefighter. He is actively retired in Green Valley, AZ, continuing to make and restore scale replica fire apparatus for public and private collections.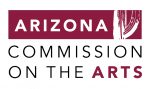 This exhibit is supported in part by the Arizona Commission on the Arts, which receives support from the State of Arizona and the National Endowment for the Arts.