Daneway House- 18th Century English Christmas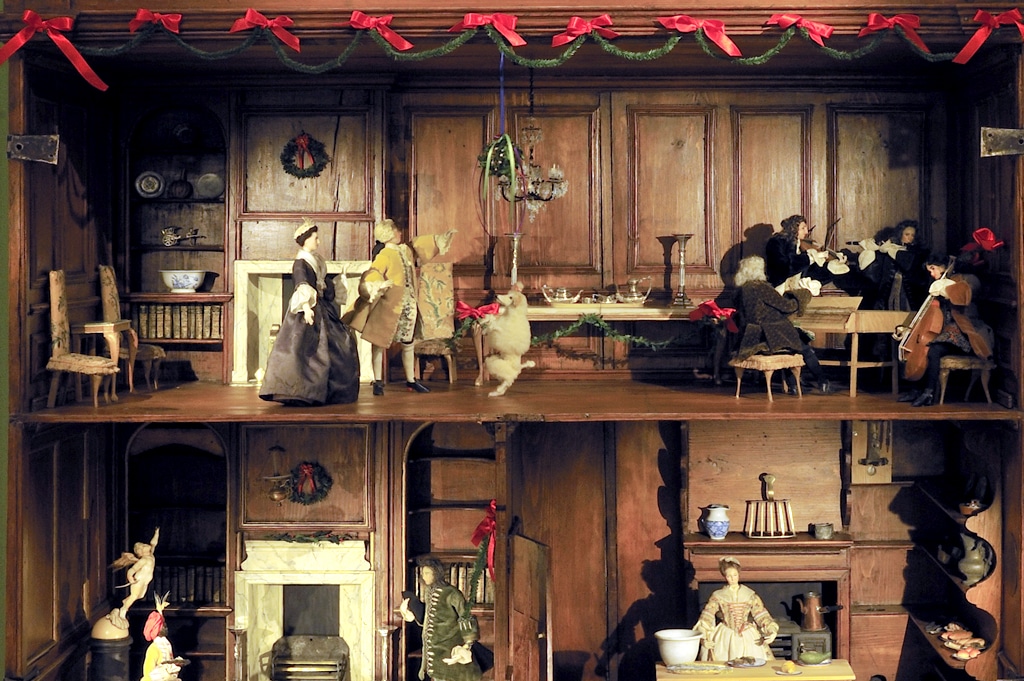 Decorated for an 18th century English Christmas during a Wee Winter Wonderland as part of Holidays Around the World and Through Time.
Artist unknown
1775
In 1644 all Christmas celebrations in England were banned. The English Commonwealth objected to the debauchery that accompanied the celebration of the holiday; furthermore they didn't like the name, (that is, Christ's mass) an unwelcome reminder that the holiday was rooted in Roman Catholicism. The ban on Christmas lasted until 1660 when Charles II was restored to the throne. After eighteen years without celebration, many Christmas traditions had been forgotten thus the revivals of the old traditions celebrating the Twelve Days of Christmas were slow to return.
By the late 18th century Christmas celebrations were just starting to flourish throughout the country. Wealthy families celebrated with a grand meal of goose or beef, minced pies and plum pudding. People of modest means might join a goose club, saving a few coppers towards a bird for Christmas. For the poor there was always the hope that the lord of the manor would be generous and invite them to the main house to sing carols or perform a small play in exchange for food or drink.
Decorations focused on holy and ivy but the centerpiece was the Kissing Bough (Bunch or Bush). The Kissing Bough was constructed with two circles at right angles intertwined with holly and ivy then fixed to the ceiling. From the bough hung apples, oranges, streamers and most importantly, a sprig of mistletoe.