Connie Sauve: Miniatures from the IGMA Guild School
August 28, 2018 – December 16, 2018
This Community Corner exhibit features miniatures created by artist Connie Sauve in IGMA Guild School and Guild Study classes.
Connie Sauve became enchanted with miniatures in the 1980s. Desiring to excel at her craft, she took numerous workshops and became a member of IGMA (International Guild of Miniature Artisans) in 1992. IGMA is a group of both collectors and artisans who share a common appreciation of fine miniatures. IGMA programs honor and encourage high quality workmanship among both professional and amateur miniaturists.
Sauve began attending the IGMA Guild School, an intensive weeklong learning experience, offering a wide variety of miniature courses taught by exceptionally talented Artisans and Fellows of the Guild. Over five years she honed her skill making 1:12 scale miniature dolls and doll clothing. In 1997, Sauve applied and earned IGMA Fellow status for costuming for her miniature dolls. As a Fellow member of the Guild, she had the opportunity to teach a doll making class at the Guild School in 2009. Always interested in expanding her repertoire in the miniature field, Sauve continues to take a variety of miniature classes at The Guild School and the Guild Study Program.

About the Artist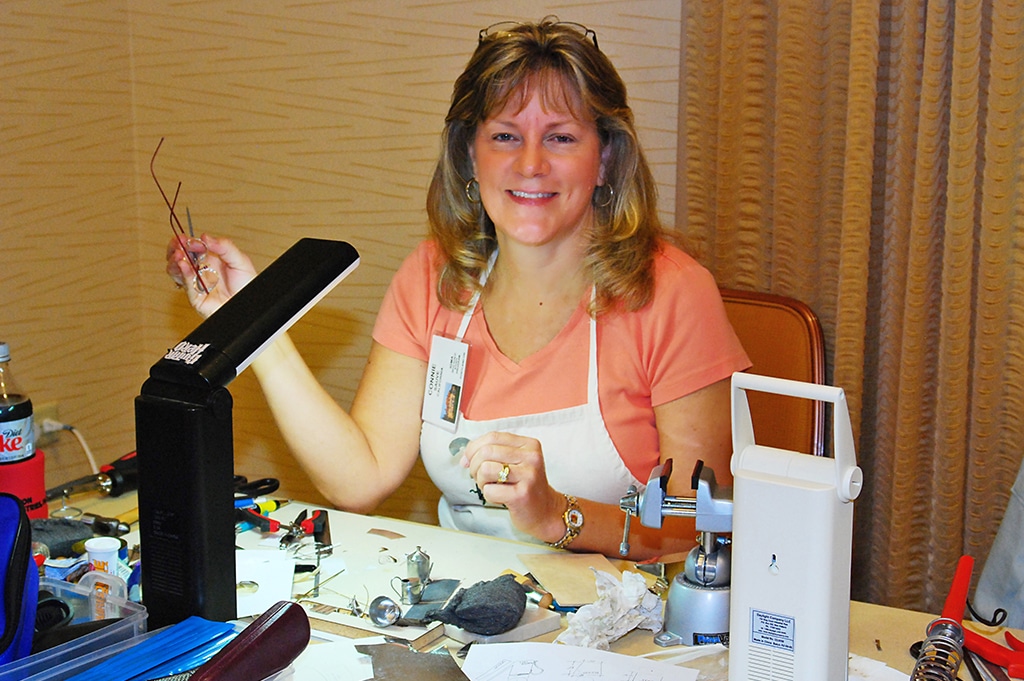 IGMA Fellow Connie Sauve (pronounced soh-VAY) became enchanted with miniatures in the mid 1980s when she happened upon a little Chrysnbon peanut machine in a small shop near the University of Minnesota. Soon she discovered a miniature store and before long, she had her own collection of tiny treasures and was attending a variety of miniature workshops. Miniature dolls became Sauve's primary interest. After taking several classes on doll making, she started purchasing doll kits and porcelain and worked independently to refine her doll making skills and technique. By 1991 after selling her work at several doll and miniature shows, Sauve opened her own business, The China Doll, selling 1:12 scale miniature dolls and doll clothing.
Connie Sauve applied for, earned IGMA's Artisan status for doll costuming in 1993, and by 1997 earned IGMAs Fellow status. After twenty years in the business Ms. Sauve's work is in such high demand that commissioned dolls may take up to a year and a half to complete. Her work has been featured in miniature publications around the world and her dolls are on permanent display at the following museums: Kentucky Gateway Museum in Maysville KY, National Museum of Toys and Miniatures in Kansas City MO, Holly's Follies - A Museum of Fine Art Miniatures in Lexington VA, Midwest Miniature Museum in Hickory Corners, MI, Miniatures Museum of Taiwan in Zhongshan District, Taipei, Taiwan.
In addition to her business, she also created room boxes, dollhouses, shadowboxes, stand-alone miniatures, and scenes inside unique containers in a variety of scales for her own pleasure.
More About the IGMA Guild School and Study Program
Every June, for the past 37 years, the Maine Maritime Academy in Castine, Maine hosts the Guild School. IGMA Artisans and Fellows from all over the world, teach classes that range in length from 12 to 48 hours. A variety of classes are available for students of all skill levels, from inexperienced to advanced. Evening seminars provide additional opportunities to dabble in different materials and miniature construction techniques from embroidery to metalwork.
IGMA also conducts Guild Study Programs at leading museums for its members. Working with museums' curatorial staff and Guild instructors, Guild members study specific masterworks and related exhibits. Instructors research their projects and design challenging classes within an eighteen-hour framework. Students learn to create miniature replicas of full-sized objects from the museums' collections. In addition to classes, the program includes special guided tours that enrich the students' knowledge and appreciation of beautifully crafted objects.
IGMA invites beginners and experienced miniaturists alike to be part of these unique learning experiences!
About the Community Corner
The Mini Time Machine Museum of Miniatures' Community Corner is exhibit space dedicated to featuring the work of Southern Arizona artists working in miniature. Exhibits are selected to demonstrate the diversity of miniature artwork that is being created in our community.
Associated Programs
Artist Demonstration with Connie Sauve, September 6, 2018, 10am–1pm
Artist Demonstration with Connie Sauve, November 8, 2018, 10am–1pm
Artist Demonstration with Connie Sauve, December 13, 2018, 1pm–4pm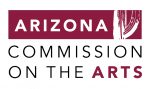 This exhibition is supported in part by the Arizona Commission on the Arts, which receives support from the State of Arizona and the National Endowment for the Arts.