Behold the Big Top: Jean LeRoy's Circus Parade
February 4, 2020 - May 10, 2020
This exhibition of hand-carved folk art is a nostalgic slice of Americana– depicting the circus' main attractions parading down Madison Wisconsin's Main Street, along with behind-the-scenes dioramas of circus life, as experienced by LeRoy during the 1930s, when he was a clown with the Cole Brother's Circus.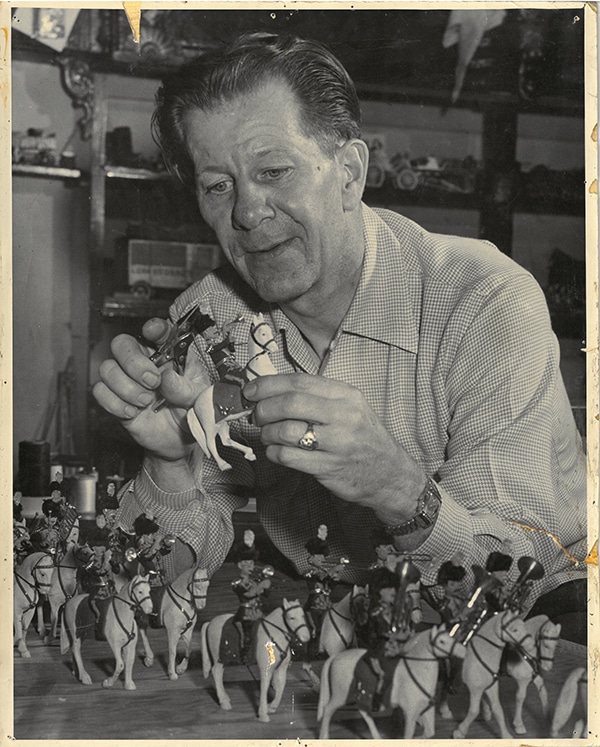 Born in 1910, Jean LeRoy began carving when he was seven years old under the tutelage of his older brother. This childhood hobby became a passionate pursuit and eventually a profession for Jean after he returned from military duty served during World War II. Carving was a vehicle for him to depict his youthful passion- circus life. Prior to the war, Jean and his brother Charles ran away with the Cole Brothers Circus, joining hundreds of performers, workers, and animals, who crossed the country by rail presenting three-ring circus shows. Fueled by his love of the circus life and his firsthand experience, Jean developed his skill as a carver and model builder, producing an accurate and finely detailed miniature circus including the parade and scenes of depicting the lifestyle of the performers, all brought to life with lights, music and moving characters.
Our 2020 Exhibition Season is supported in part by Tucson Lifestyle Magazine. Tucson Lifestyle Magazine is Tucson's only glossy, monthly city magazine, targeting Southern Arizona's affluent residents. With over 35 years of publishing experience, Tucson Lifestyle is committed to highlighting the people, places, cuisine, and attractions that make our city unique.