Gingerbread House Workshop with Ara Bentley
November 6, 2022 @ 10:00 am - 3:30 pm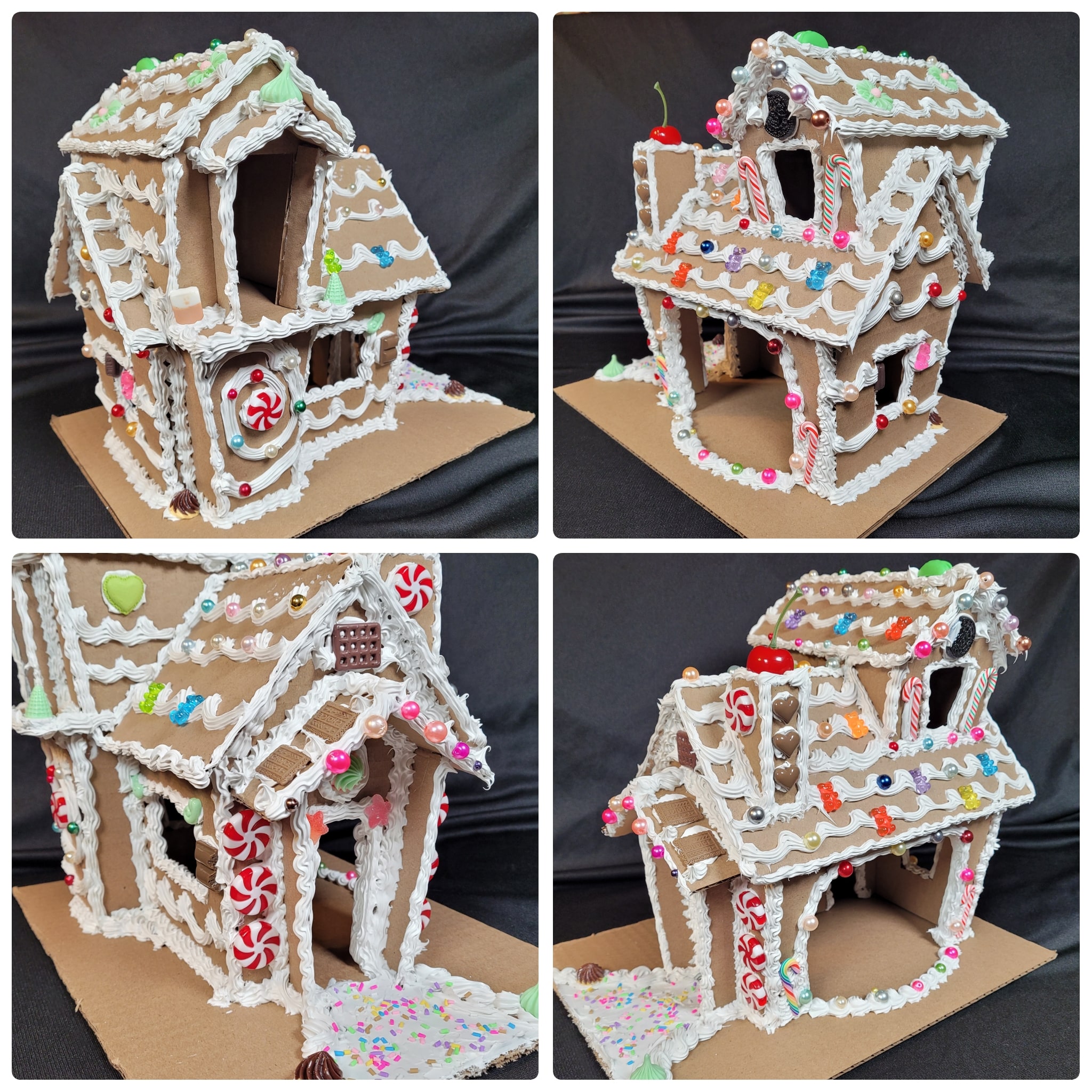 Join YouTube Miniaturist Ara Bentley for this beginner level workshop to make a 1:24 scale Gingerbread House.  Create a customizable Gingerbread house out of cardboard and fake frosting.  This house can be decorated with 1:24 scale miniatures (not provided) on the inside OR you can keep the walls solid and only decorate the exterior for use during holidays.  This class comes with the cardboard house kit, faux frosting and $5 worth of faux candy.  Feel free to bring your own candy/decor if you are doing something other than a Christmas themed Gingerbread house.  Christmas themed candy is available for purchase during the class if you want more than the allotted $5 worth so make sure to bring extra cash/change.  Beads for decorating will be provided at no extra cost. Students should be able to finish constructing and decorating the house during the class time, however if this doesn't happen, students will be provided with information to make/purchase their own faux icing to finish at home.
Workshop Fee: $75 per person / $67.50 museum members
What to bring:
Craft Knife
Glue Gun
Tacky Glue
Tweezers
Acrylic Paint (if you have a certain color theme in mind)
Optional Items to bring:
Mask (the faux frosting may bother those who are smell sensitive)
Scrapbook paper if you plan to wallpaper the inside, and 1:24 miniatures if you plan to furnish the inside.
A box for transporting your House after decorating to protect the icing work.  The provided base of the house is 13"x10" so you can measure that your box will fit.
Level: This class is for beginners.
Mask Policy: Face masks are currently optional.
Refund/Cancellation Policy: The Museum will provide a refund of paid tuition if cancellation is received 5 business days or more prior to the workshop start date. The Mini Time Machine Museum cannot guarantee that a refund will be possible if the workshop will be missed as a result of illness, emergencies or other events beyond our control.  Please email advance notice of your request for a refund to djamilajc@theminitimemachine.org as soon as possible.  In the event a class is cancelled by the museum, a full refund will be issued.