Aging and the Arts Creative Encounters in Awe Walking: Tiny Things
October 22, 2022 @ 10:00 am - 11:30 am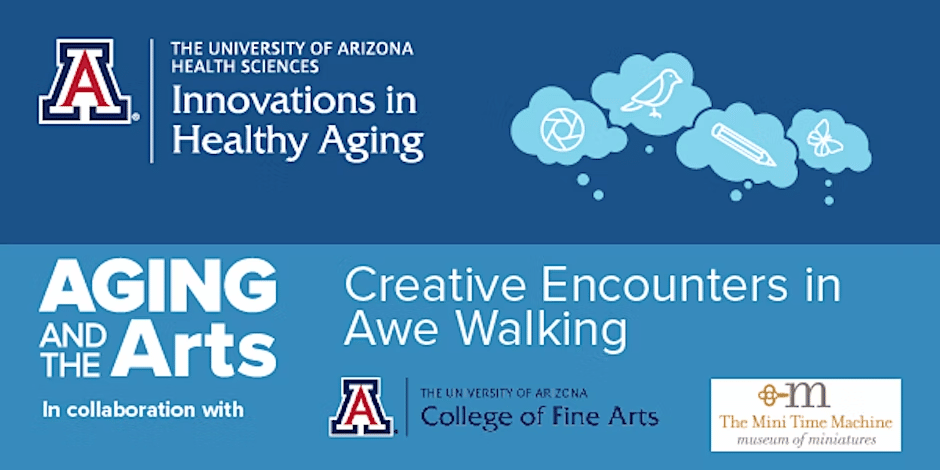 How often do we notice the small things around us? In collaboration with Innovations in Healthy Aging at University of Arizona, join us for an Aging and the Arts workshop focused on finding awe in tiny things.
This event is free and all materials required for the workshop will be provided, free of charge. The workshops are open to all artistic skill levels and no preparation is necessary to participate.
Creative Encounters in Awe Walking gives students and community members tools to encounter and share moments of awe in and across our communities. The goal is to promote awe walking as an accessible and affordable wellness practice across the lifespan. Recent neuroscience research has associated positive health benefits with taking short walks while looking for things that inspire awe. Creative Encounters in Awe Walking will explore creativity as a tool to enhance and encourage awe walking practices.
This workshops is part of a series being presented in collaboration with community partners from the Tucson area, including the Tucson Botanical Gardens, the Mini Time Machine Museum of Miniatures, the University of Arizona Center for Creative Photography and the Audubon Society.