Aging Technique with Ara Bentley
November 5 @ 10:00 am - 1:00 pm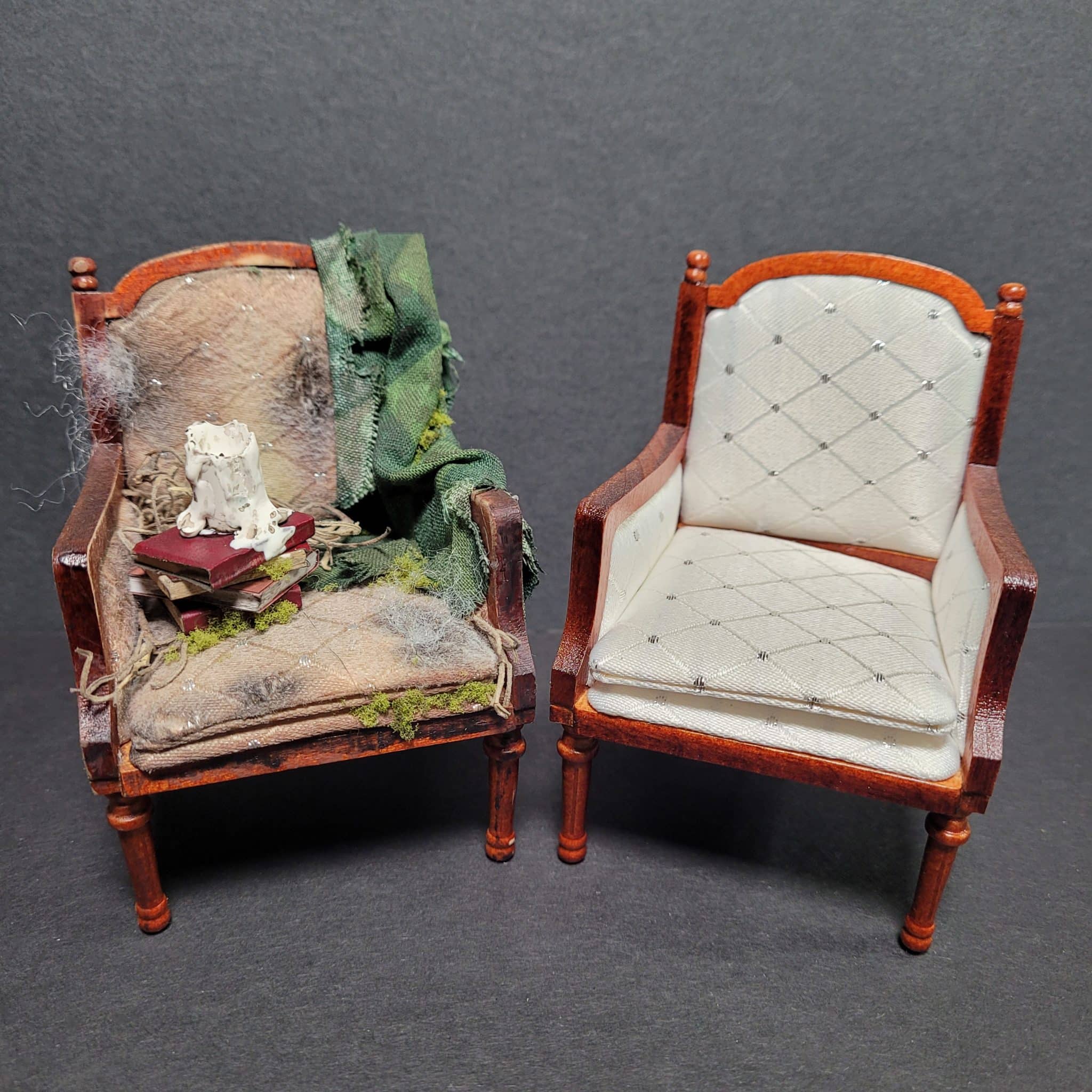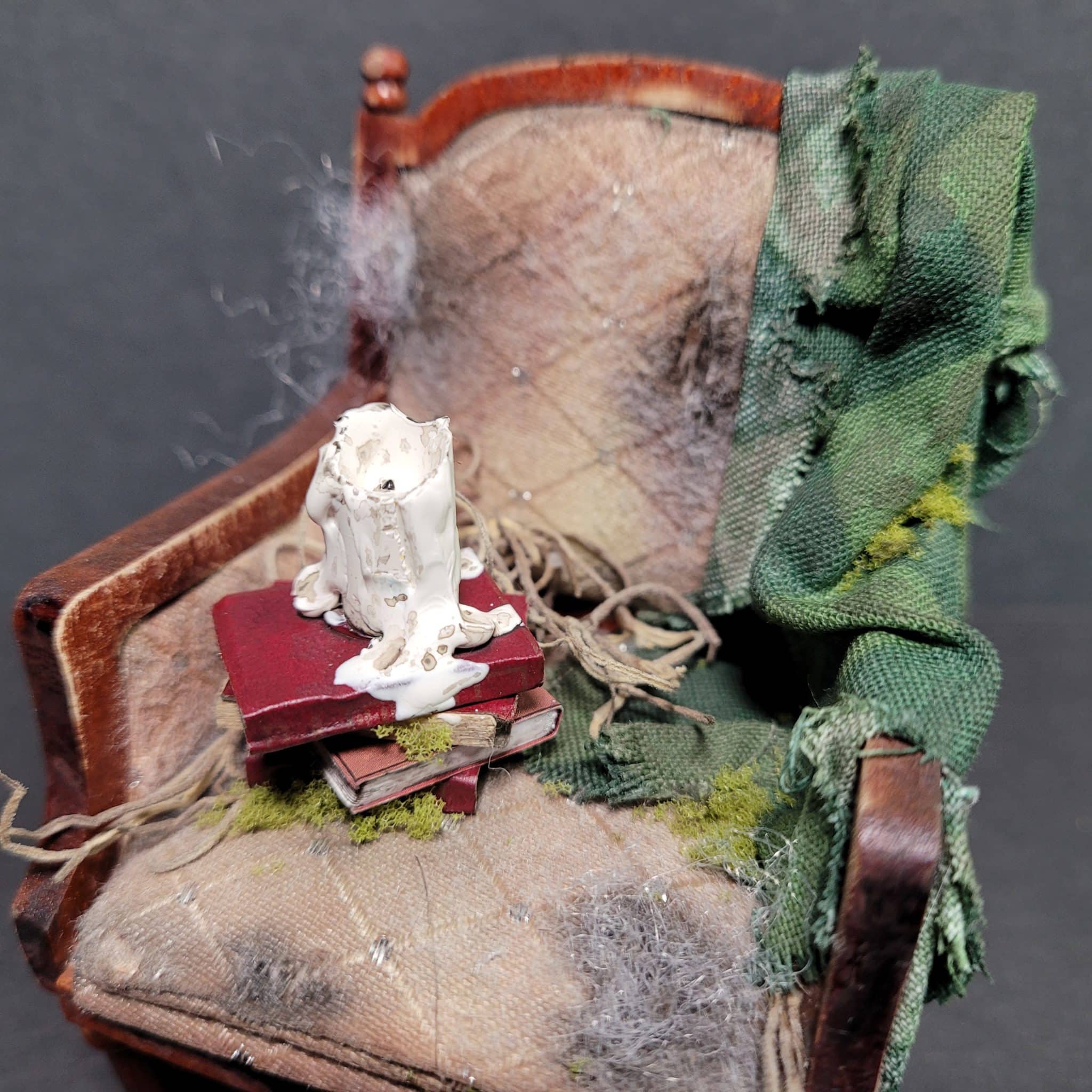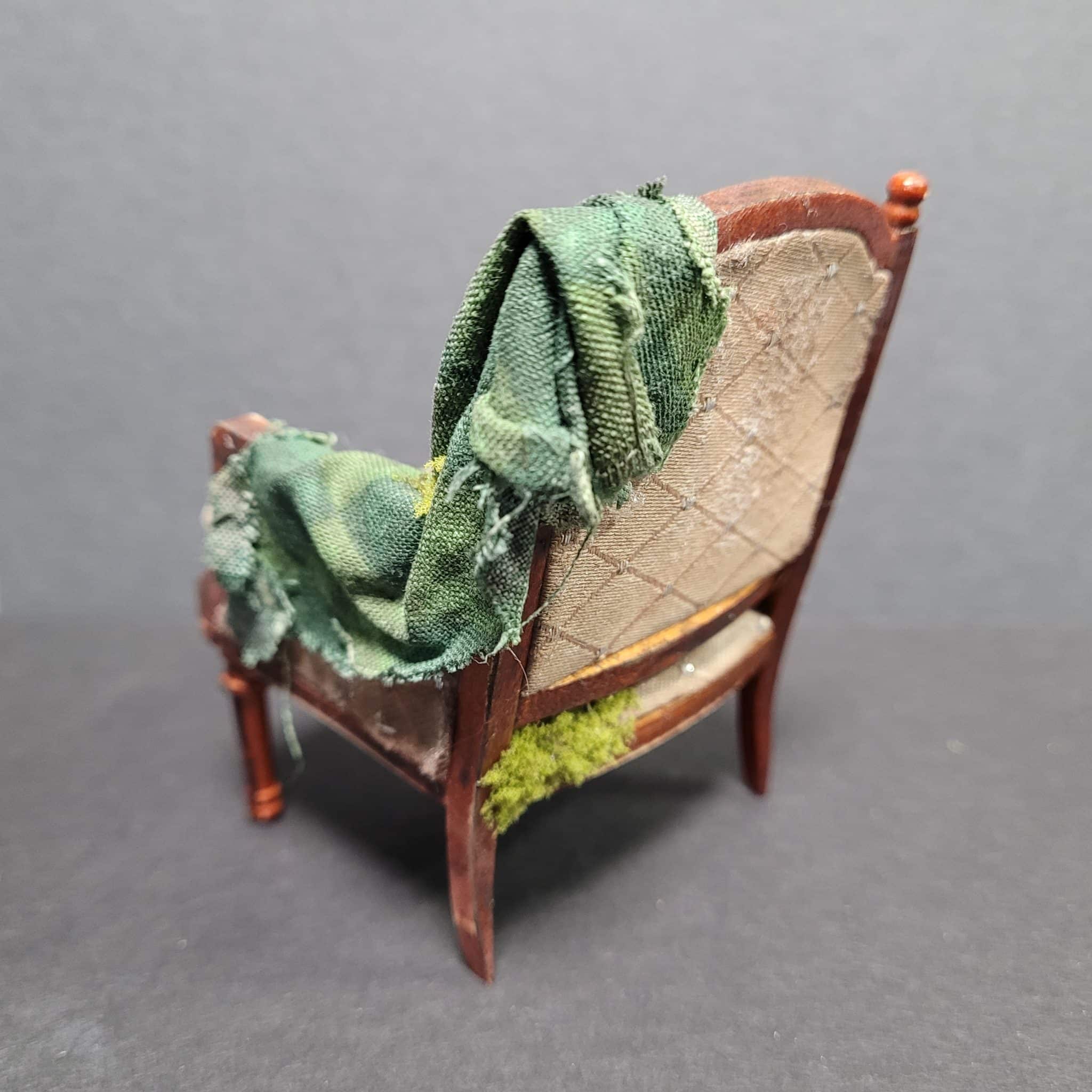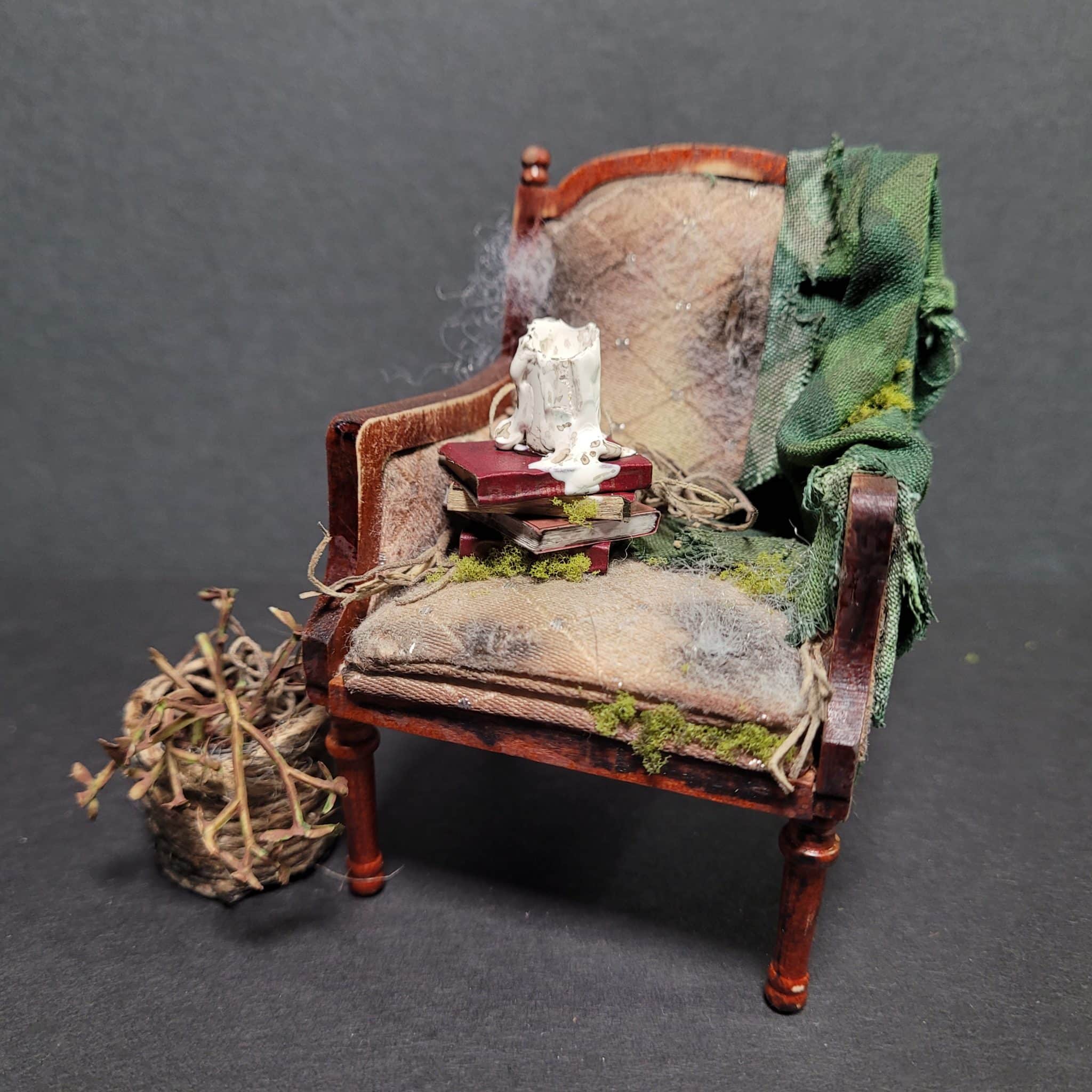 Join YouTube Miniaturist Ara Bentley for this beginner level workshop. Students will learn various aging techniques to create a miniature armchair fit for any abandoned scene. You will also make a wilted basket of flowers to sit next to the chair along with along with a stack of books and a miniature melted candle.  
*All of the items shown in the photo samples will be provided for the workshop.  
Workshop Fee: $55 per person (museum members receive 10% off class fee) 
Click to Register:
Provided materials: 
Small Paint Pallet 

Paint Brushes (assorted) 

Small pair of scissors OR Flush cutters 

Tacky Glue 

Hot Glue Gun 

Large Clamps 

Sewing Pins 

Toothpicks for Spreading Glue 

Work/cutting Mats 

Paper Towels 
  *Students are welcome to bring their personal supplies 
Level: This class is for beginners. 
Mask Policy: Face masks are currently optional. 
Refund/Cancellation Policy: The Museum will provide a refund of paid tuition if cancellation is received 5 business days or more prior to the workshop start date. The Mini Time Machine Museum cannot guarantee that a refund will be possible if the workshop will be missed as a result of illness, emergencies or other events beyond our control.  Please email advance notice of your request for a refund to djamilajc@theminitimemachine.org as soon as possible.  In the event a class is cancelled by the museum, a full refund will be issued.