In this unpredictable year, full of challenges of every sort imaginable, we have also been blessed to experience true kindness and generosity of spirit. Your donations and support helped sustain the museum during a difficult time. Despite reopening, museum operations continue to be impacted by the lingering effects of the pandemic, and your support is still needed to carry out planned programming in 2021. Your gift will be put to work where the need is greatest to ensure that we can rise to these challenges and provide the same quality programming and experiences that enriches lives in our community and beyond.
"When we give cheerfully and accept gratefully, everyone is blessed."
– Maya Angelou
As the year winds down, and the season of giving begins, we would like to share with you the impact of your gifts and show you just a few of the ways we have given back. #DaysofGiving/WaysofGiving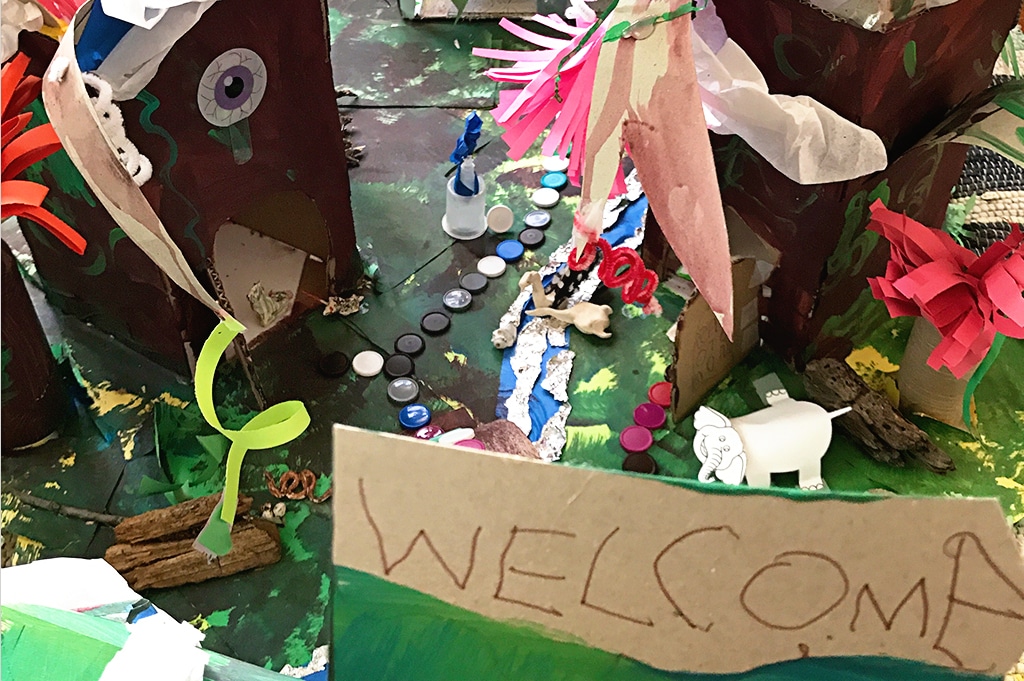 Although our traditional Summer Camps were cancelled, the museum was presented with the opportunity to participle in the Museum of Contemporary Art's (MOCA) virtual Summer Camp program, Possible Futures: Mini Installations. TMTM's role was to highlight content from our collection as well as provide curriculum and instruction support. Campers were encouraged to share their pandemic experiences, while also imagining possible futures and adventures outside of their isolated environments. 34 participants, aged 4 to 14, produced detailed miniatures with complex narratives, and even accompanying soundscapes.
After the success of their virtual summer camp, MOCA invited us back to participate in Stay Gold their new intergenerational LGBTQIA+ arts program. As a presenter, TMTM's Education Director shared museum content and discussed with participants the ways that making miniatures can be used to explore personal identity and imagine futures for themselves using miniatures as safe spaces for self-expression. Said one participant; "Before your talk, I didn't know anything about miniatures; but, now, I'm buying what you're selling. I want to make some."
Support from the Sonoran Desert Model Builders allowed us to present three programs to encourage young and old in our community to experience the joys of model building as part of the Community Corner Exhibition, Model Behavior: Scale Models by Members of the Sonoran Desert Model Builders. They also provided for the printing of a take-home, complimentary exhibit guide.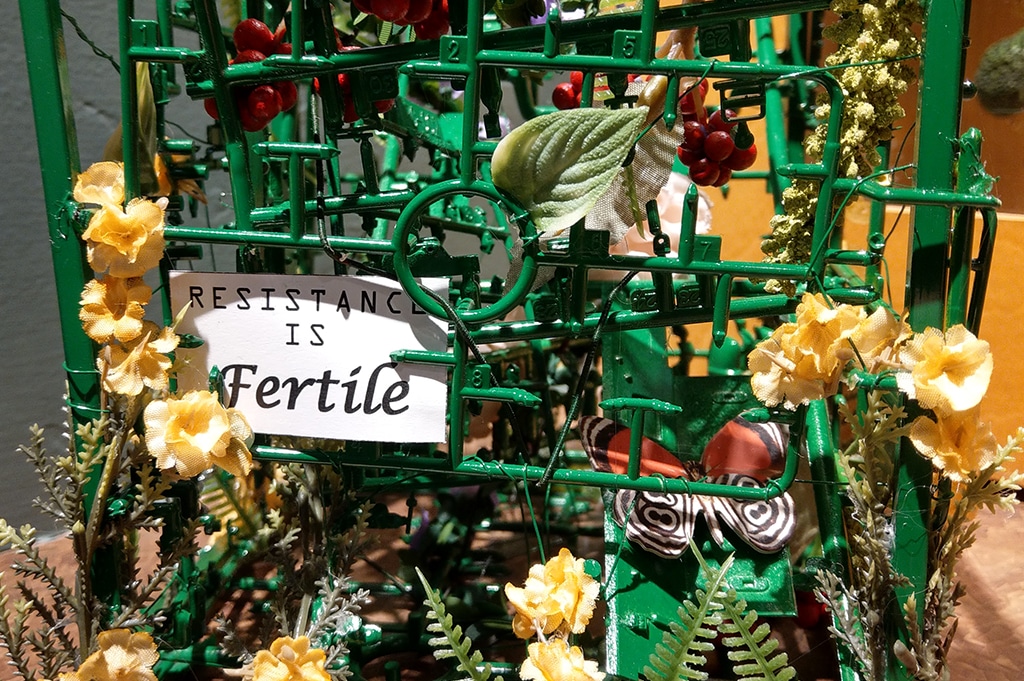 You kept the lights on- literally! Your support allowed us to replace ballasts in the galleries that power the illumination for all of our tiny treasures. You also helped us to replace damaged audio video equipment that powers the special effects in the museum, providing magic and awe to our visitors.
With support from the Connie Hillman Family Foundation, the museum has created 500 Grab-N-Go Craft Bags. Each craft bag contains the supplies to create a mini craft, two admission passes to the museum, and information about Museums for All. We have partnered with Pima County Public Library and the Community Food Bank of Southern Arizona to distribute these bags to at-risk youth in high-need areas as part of their "Grab-N-Go Super Snack" program.
This fall, the museum was able to present an in-person Fall Break workshop for kids. Socially distanced and wearing masks, participants used STEAM concepts exploring themes of magnetism, balance, and movement to create their own Flea Circus from upcycled materials.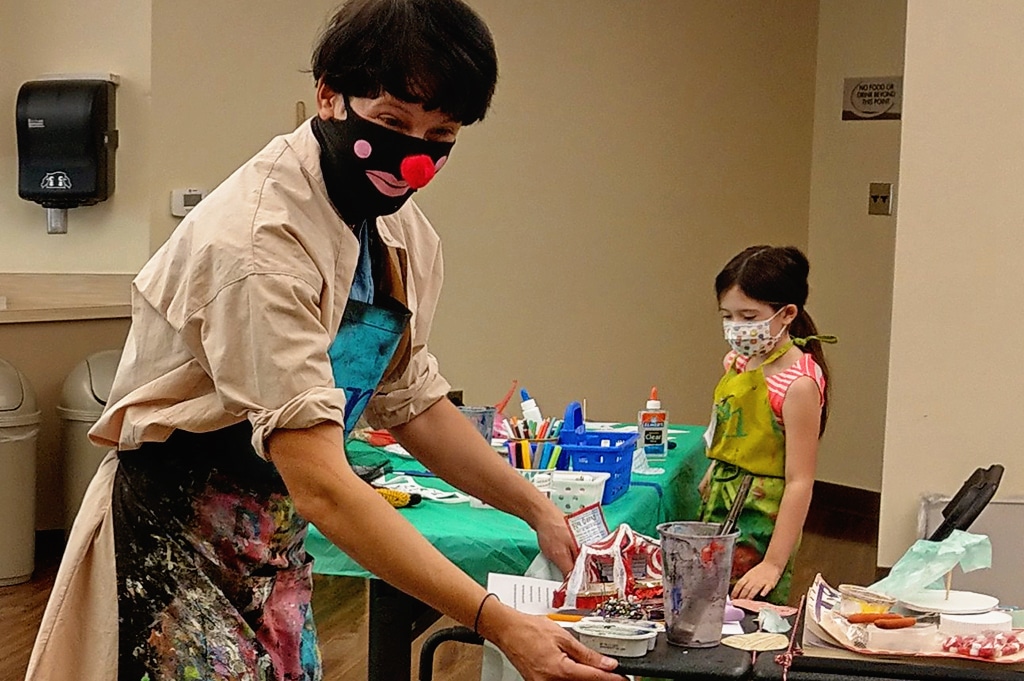 Our Education Director has been working hard to create free programming that educators from anywhere can use in an online environment. Recently she presented to 428 art students in grades 4th–8th from Savilla West Elementary in Phoenix. The program was so well received that the Art Instructor is recommending our curriculum on scale to their math teachers. "I already had a student sending me his miniature room he made out of cardboard she exclaimed."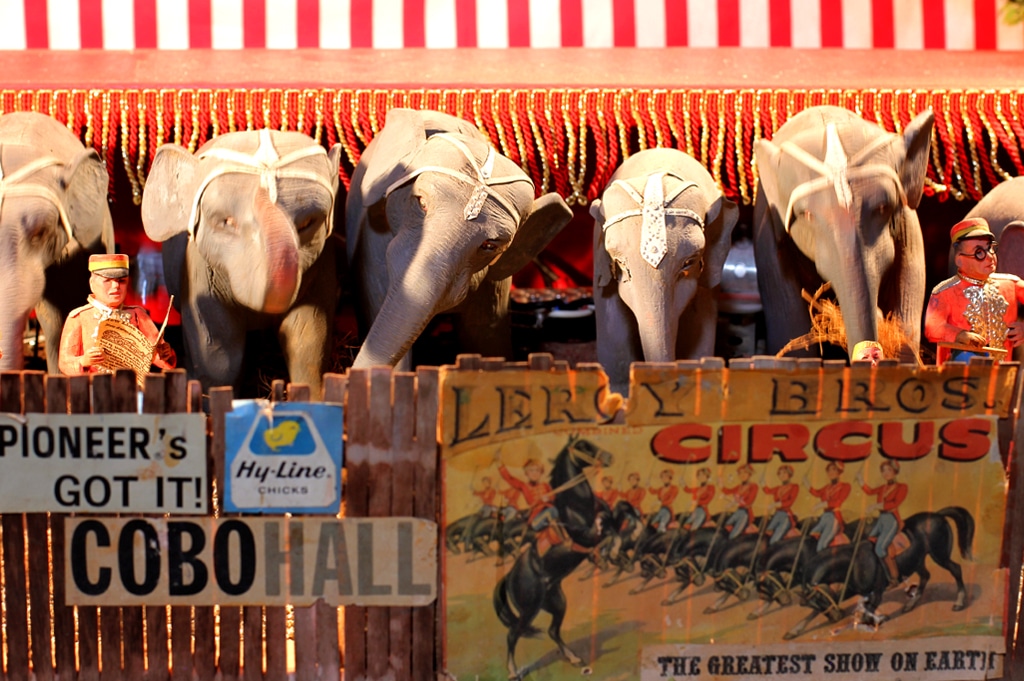 Despite major shortfalls in revenue which had severe impacts on our budget, your support allowed us to continue to present 11 temporary exhibitions in 2020 ranging from paintings on coins and a nostalgic circus parade to a whimsical wooden village. 2020 had some high notes- and we couldn't have done it without you!
"No one has ever become poor from giving."
– Anne Frank
The best way you can support the museum right now is through a tax-deductible donation. Donations can be made easily and securely online. You can also set up a smaller, recurring donation to make giving more manageable.
The 2020 Coronavirus Aid Relief and Economic Security (CARES) Act, included provisions to inspire giving during the pandemic– with significant tax incentives for both people who itemize and those who do not. Ask your tax-advisor or learn more about the incentives here.
If you choose to mail your donation; please make checks payable to The Mini Time Machine and mail to The Mini Time Machine Museum of Miniatures 4455 E. Camp Lowell Drive Tucson, AZ 85712
Purchasing a Museum Membership for yourself or to gift is another excellent way to support the museum. We also offer gift certificates. And/Or, you could do your holiday shopping in our museum gift shop!
Other Ways to Support the Museum
There are many ways you can support the museum. You can make a Donation, become a Museum Member, purchase tickets to an event or program, shop in our Museum Store, plan your next Event here, write a great review, or tell a friend. You may also want to talk to your Financial Advisor about including the museum in your planned giving. Below are other ways you can help.
Gifts in kind are donations of items that may help the museum fulfill its mission. 
Anyone can advocate for the arts. Here are some ways you can help us through advocacy.
Volunteers are an essential part of our museum program. Help us with your time and talents.
Help the museum when you shop at Fry's by enrolling in their Community Rewards Program.