The Ball-Paylore Educational Outreach Program introduces the idea that the inherently artistic and creative qualities of miniatures make them an ideal instrument to test mathematical, engineering, and scientific design concepts.
These outreach lessons, geared toward middle school students, encourage scholars to look at miniatures from the museum's collection as inspiration to design their own miniature houses with an emphasis on passive solar heating and three-dimensional design. Specifically, students will learn about the passive solar design elements pioneered in Tucson in the 1950s by architect Arthur T. Brown using the example of the recently acquired Ball-Paylore Miniature House.
Grade Level:
Suitable for Grades 6 – 12
Cost:
Please contact us for pricing.
Book a Program for Your Class
To book a program for you class, please fill out the program inquiry form at the link below.
About the Ball-Paylore Educational Outreach Program
Museums, like The Mini Time Machine Museum of Miniatures, are an important part of our communities– striving to illuminate the beautiful connection between science, mathematics, engineering, technology, art, preservation, research, and education. Unique and captivating museum artifacts can be used as supplemental teaching tools to engage learners beyond traditional classroom walls and invite further exploration of STEAM concepts.
Historically, miniatures have had many uses– status symbols, objects for play and learning, entertainment, prototypes or sales samples, research tools, and works of art. This program is designed to introduce the idea that the inherently artistic and creative qualities of miniatures make them an ideal instrument to test mathematical, engineering, and scientific design concepts.
Developing Critical Thinking Skills. 3D design is an engaging way to get students thinking about problem-solving, spatial and geometric reasoning, and critical thinking, all essential concepts for learning architectural, mathematic, technology, and engineering concepts. Further, 3D design and printing can be a way for creative students to enhance their design skills, computational thinking, and problem solving as they pursue potential career options. 3D printing has become a key technology for creating prototypes, enabling businesses to cut costs, reduce time to market, produce stronger and lighter parts, improve efficiency, and solve a myriad of other challenges. 3D design and printing technologies, such as Tinkercad (a free online collection of software tools), enable educators to guide students in designing accurate prototypes, which provides practical, hands-on knowledge useful for understanding scientific concepts.
There are four main components to this program:
Classroom outreach presentations which introduce the museum, miniatures, and key architectural design elements
Group discussions using the Ball-Paylore House and its miniature counterpart as an example of sustainable design techniques
A series of experiments where students work in teams to construct (and 3D print if available) environmentally sustainable miniature houses and monitor the impact of different design choices and materials on the environmental conditions inside their creations
A culminating thematic museum field trip to explore these concepts further in our galleries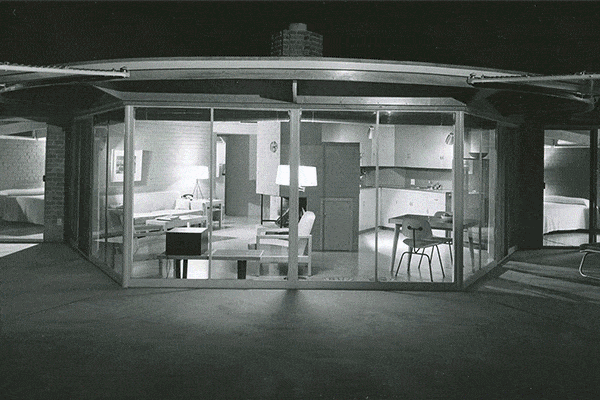 The Historic Ball-Paylore House: then, today, and in miniature
For more information about this program, please contact:
Djamila Jean-Charles
Education Director
(520)881-0606 Ext. 105
djamilajc@theminitimemachine.org
The Ball-Paylore Miniature House Project and its associated programs are still in development and needs support to fulfill its full potential and impact as many youth in our community as possible.
Scalable program needs include: purchase of 3D printers (estimated at $300 each. most schools would need 5 or more); print supplies like filament (estimated at $100 per printer); other supplies such as thermometers and materials for constructing paper and cardboard models (estimated at $100 per class, though we use recycled materials as much as possible), and for wages for Outreach Educators to allow us to service more schools.
The Mini Time Machine Museum of Miniatures is a 501(c)3 nonprofit organization. Your donations to this program are fully tax-deductible to the extent allowable by law.