Like having a private docent-led tour on demand! Unlock additional information about artifacts in our collection with our Mini Tours.
Our web-based audio Mini Tours were designed for in-gallery use on your own mobile device. When visiting, use your mobile device to visit minitours.mobi and enter the four-digit code next to artifacts with a Mini Tour citation. Our audio tours, with transcripts, are available in English, Spanish, and Audio Described for people with vision impairment or low vision.
Please wear headphones when using our audio Mini Tours in the galleries. If you didn't bring your own, you may borrow a pair from us at the front desk.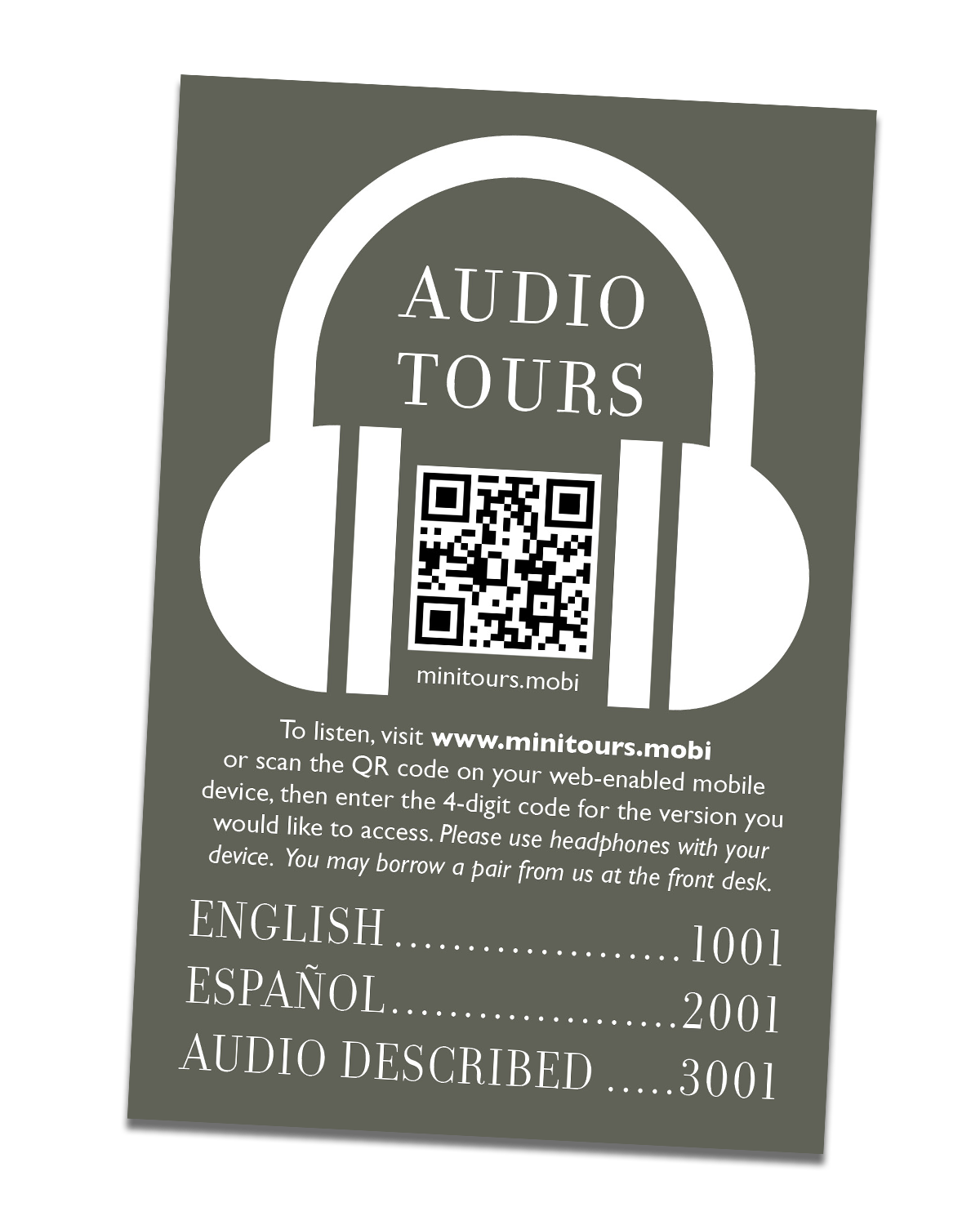 Mini Tours at Home
View artifacts and listen to their accompanying tracks using the links below.
Audio Tours in English
Our audio tours in English include tour stops for select artifacts with commentary by museum founder, Pat Arnell.
Tour Audio Guiado en Español
Desbloquee información adicional sobre artefactos en nuestra colección con nuestros tour audio guiado en Español.
Audio Described Tours
Our audio described tours are visually descriptive for people with vision impairments or low vision.